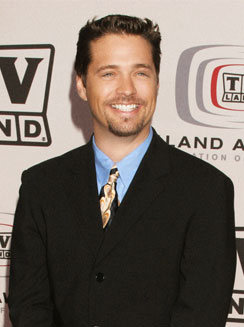 Paul Fenton/ZUMAPress.com
The best and brightest in Canadian television will be celebrated by Jason Priestly, as he hosts the 23rd Annual Gemini Awards.
This year, a host of beautiful and talented Canadians will walk the red carpet in Toronto, including 90210 star and current "it" girl Shenae Grimes, who will be taking the stage as a presenter.
An old-meets-new 90210 reunion, perhaps?