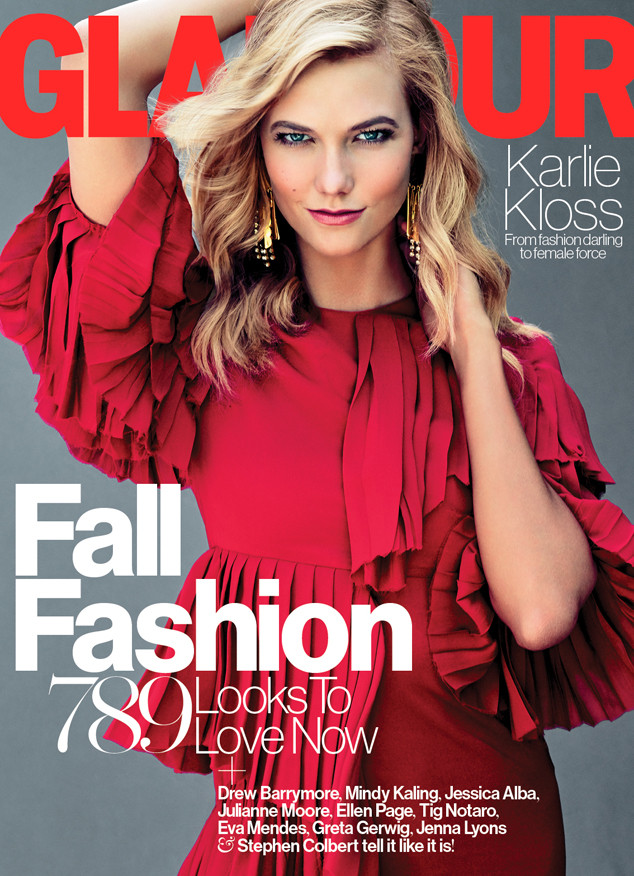 Tom Munro/Glamour Magazine
We're only four days into August, but Karlie Kloss has already established who'll be reigning as queen of the magazine cover space this month.
Landing a front spot on any glossy's September issue a big deal (huge!). But to those who are familiar with Karlie's rapid accession to the top of the modeling totem pole, it's hardly shocking that she's already one of the most coveted faces in the industry now. On Glamour's September tome, the newly 23-year-old dons a fringed crimson Gucci Dress that pretty much clinches it: All eyes on Karlie.