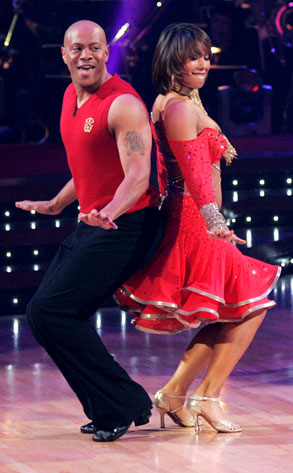 ABC/KELSEY McNEAL
Cody Linley went from being a boy to a man last night on the dance floor—and just in time, since Edyta was beefing up their fox-trot by spreading her legs all over the place. But will sexy legs and hot partners (see Julianne Hough) keep the teen in the running on Dancing With the Stars?
Or will running man (Maurice Green) be running for the exit door tonight?
It's week seven of our Dancing With the Stars Prediction Smackdown, with your chance to show up the "experts" on who'll be next to go on tonight's elimination show...