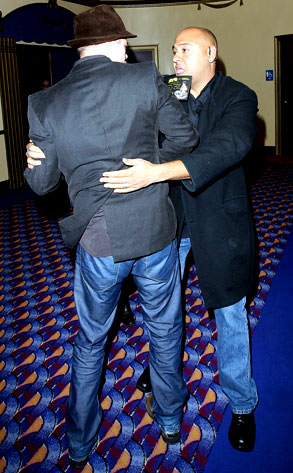 X17online.com
Contrary to the photographic evidence, Brad Pitt and his security guard weren't hugging it out at the premiere of the star's Oscar-bait The Curious Case of Benjamin Button last night.
Instead, according to a source close to the actor, the guard was just doing his duty in the face of a shutterbug stampede at an L.A. movie house.
"The paparazzi stormed the theater and were incredibly aggressive, pouring in through all entrance areas," the source and eyewitness to the scene tells E! News.
"They were hitting bystanders with their cameras. The security guard was merely trying to safely and quickly remove Brad from the melee."