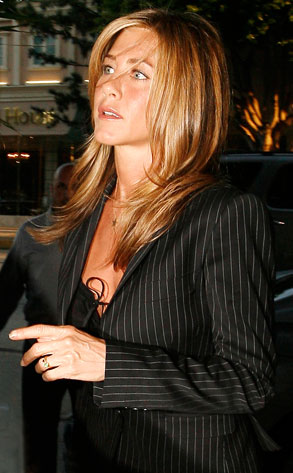 Fame Pictures
Jennifer Aniston thinks Angelina Jolie should keep her trap shut.
Aniston reveals in the December issue of Vogue that she ain't too happy with some of Jolie's public remarks about her love affair with Brad Pitt.
Aniston complains that Jolie once went too far in outlining the exact timeline of her relationship with Pitt on the set of Mr. & Mrs. Smith. "There was stuff printed that was definitely from a time when I was unaware that it was happening," Aniston says of the Jolie interview, which appeared in Vogue about two years ago. "I felt those details were a little inappropriate to discuss."
She continues, "That stuff about how she couldn't wait to get to work every day? That was really uncool."
Even so, Aniston insists her and Pitt's divorce was never as messy as the celeb tabloids claimed.