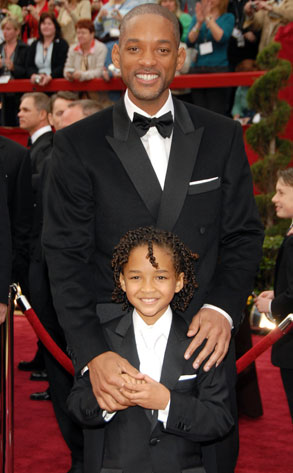 Kevin Mazur/WireImage.com
No (karate) kidding, Daniel-san: Nepotism is alive and well in Hollywood.
A year after Will Smith and his publicist shot down reports that the erstwhile Fresh Prince was working on a remake of Karate Kid starring son Jaden—"certainly not" was the official word—the project is now a go.
According to Variety, Columbia Pictures is waxing on for a remake of the 1984 classic, reworking it as a star vehicle for Jaden Smith, Will and Jada's 10-year-old progeny and his father's costar in The Pursuit of Happyness.