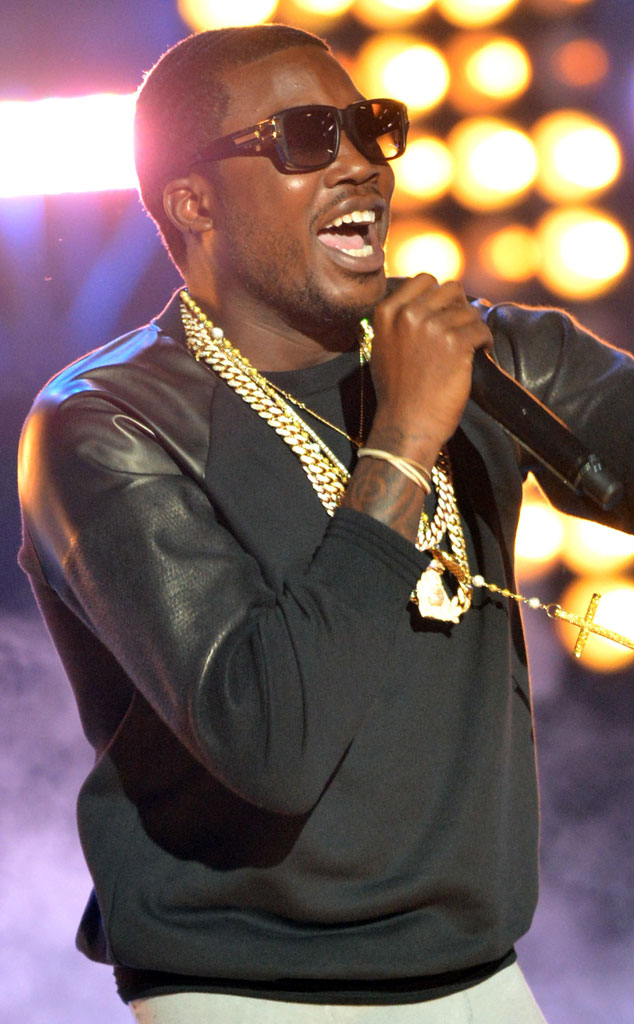 Rick Diamond/Getty Images for BET
Get the popcorn, people! It's another day in the Drake versus Meek Mill battle, and that brings another development to the most amazing rap feud of all time.
This morning, after days and days of being chastised and emasculated, Meek Mill finally released his response to Drake. That's right, July 31 now marks National Meek Mill Diss Track Day! It turns out all it takes for the rapper to retaliate is two Drake diss tracks, hundreds of thousands of Tweets and memes, and one Save Meek Mill fundraiser. Don't ever tell Meek Mill he isn't proactive.
Now they say that good things come to those who wait, but that might not be true in this case. Meek Mill sure did try his hardest to diss Drizzy, writing lines like "I just wanna know, if you ain't write that running through the six s--t / Tell us who the f--k was Quentin running through the six with?" that reference his earlier accusations that Drake uses ghostwriters. He also used cover art for the track that featured Drake Photoshopped to look like Milli Vanilli, an image that's as funny as it is disturbing.
But despite all the great Clip Art skills, Meek's effort just wasn't enough for the masses. By now we've all seen how Drake responded, but it's the sentiment from the rest of the country that's probably going to sting a little more. After all, when even the City Councillor of Toronto disses your diss track, it's probably time to rethink some things. You'll get 'em next time, Meek?