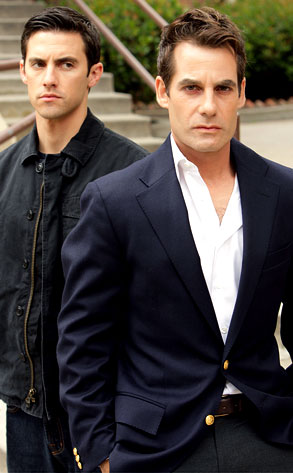 NBC Photo: Chris Haston
Who's putting the fun in dysfunction family? The Petrellis, that's who!
Something tells me Peter (Milo Ventimiglia) and Adrian (Adrian Pasdar) will be in need of some serious therapy when they learn exactly what went down between Mommy and Daddy and why Daddy was presumed dead for so long.
So what did we learn? And what comes next? Keep reading only if you've seen tonight's episode of Heroes, and get an added bonus of scoop from the stars themselves on what lies ahead...