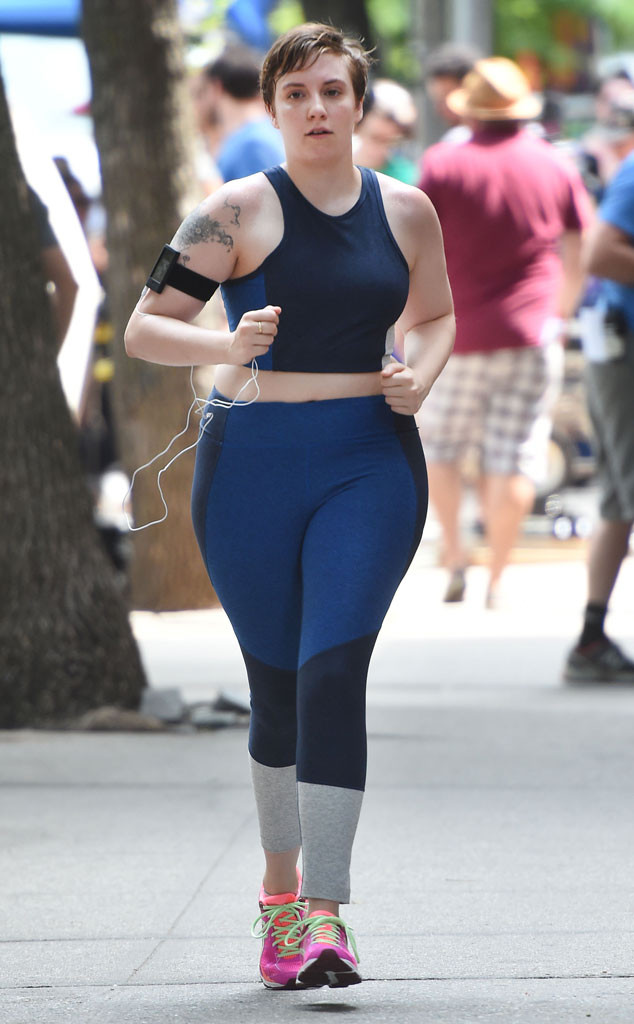 Ron Asadorian / Splash News
Lena Dunham is quickly becoming our fitness inspiration.
Four months after the Girls star revealed that her "really hot" parents inspired her to start working out, the multi-hypenate posted a shot on Instagram of herself running in NYC—and the 29-year-old actress isn't afraid to admit she's damn proud of the pic!
"Not usually one to post a paparazzi shot but this fills me with pride," she began in her lengthy caption. "Basically my whole life I have hated running and run like a wounded baby Pterodactyl. It was embarrassing and honestly I did not trust myself to escape a burning building or even move briskly towards a buffet."
She continued, noting she received a little bit of added motivation from pal Jenni Konner and even took a running training session.