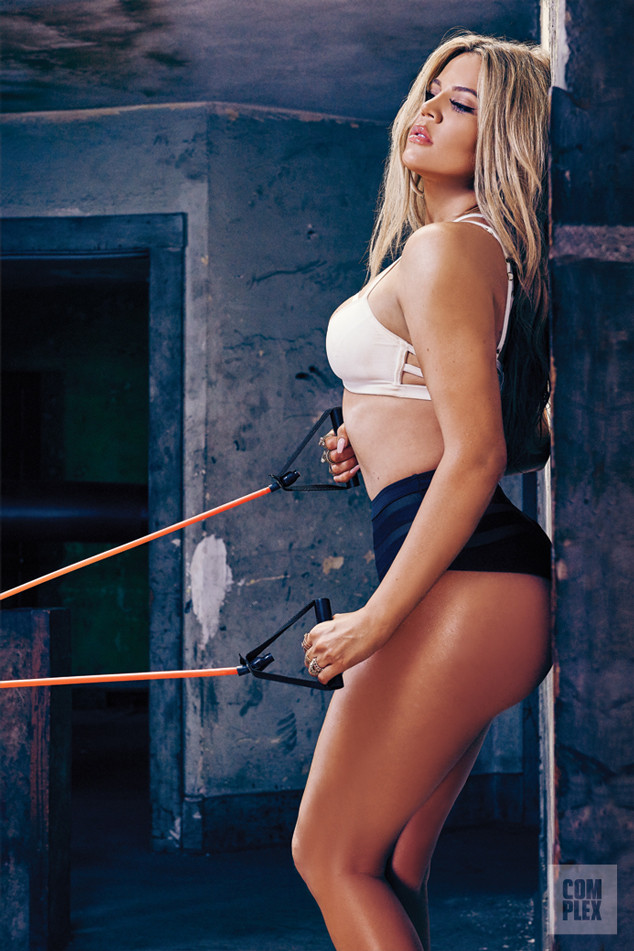 Courtesy Complex
If you thought Khloe Kardashian was candid in the printed Complex article, think again.
The magazine has released an "uncut" version of the Keeping Up With the Kardashian star's interview and in it she talks even more honestly about herself, her body image and her out-of-the-spotlight brother, Rob Kardashian.
Her split from Lamar Odom definitely took its toll, forcing the E! star to reevaluate not only her living situation but also the way she handles her problems. Khloé opens up about the death of her father and how she used unhealthy food and drinking as a means to cope, but when it came time to deal with Lamar, she turned to exercise instead.
"With my divorce and even during the end of my marriage before it even got publicly bad, how I decided to cope with things was to go on the treadmill for an hour," she explains. "I don't know what prompted me to do that. It was a very different coping mechanism. I felt so clear and I had nowhere else to go."