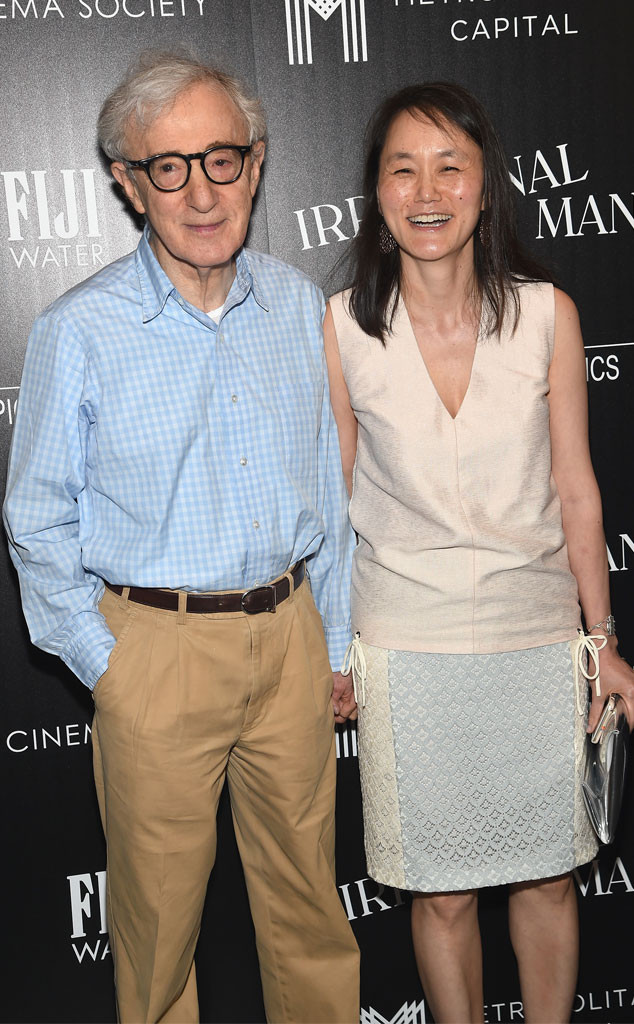 Jamie McCarthy/WireImage
Often one to shy away from interviews, Woody Allen is finally opening up about his wife, Soon-Yi Previn, and the sexual-abuse allegations against him made by his adopted daughter Dylan Farrow.
In a new interview with NPR, per Vanity Fair, Allen gets candid about his relationship with his wife, who also happens to be Mia Farrow's adopted daughter. (Allen and Farrow were in a serious relationship at the time.).
"I started the relationship with [Previn] and I thought it would just be a fling," the filmmaker tells NPR's Sam Fragoso. "It wouldn't be serious, but it had a life of its own. And I never thought it would be anything more. Then we started going together, then we started living together, and we were enjoying it."
Although Allen is 35 years Previn's senior, he explains that the dramatic age difference was irrelevant. "And the age difference didn't seem to matter," he adds. "It seemed to work in our favor actually."