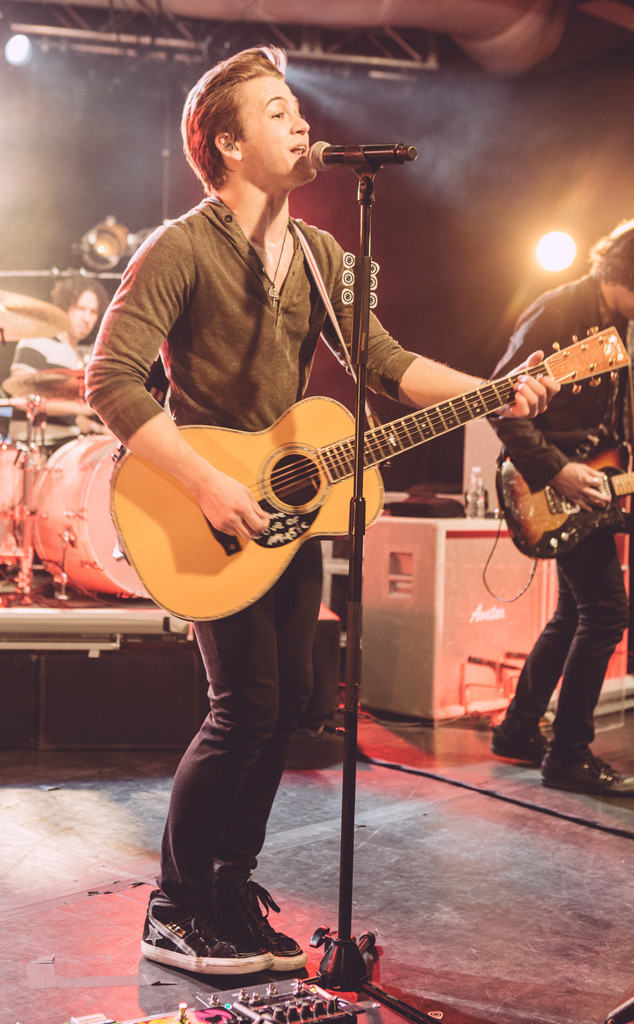 Katherine Tyler for iHeartRadio
Country star Hunter Hayes helped his bass player, Matt Utterback, propose to his girlfriend during their concert last week after Hayes' hit love song "Wanted." Utterback took the stage front and center, nervously saying to the audience and to Hayes, "How do you this every night? This is a lot of people!"
He then asked his girlfriend, Stephanie Francoz, to come out from backstage, "I'm going to need Stephanie to go ahead and come out here on the stage for a second!"
The bassist dropped to one knee as he sweetly told her, "It would make me the happiest man in existence if you would allow me to take your hand in marriage."
E! News caught up with Hayes at the 2015 Special Olympic World Games where he performed with ACM Lifting Lives campers, and he chatted about the special proposal moment. "I'm so surprised she did not find out beforehand, because there were hundreds of people who had to work hard to keep it a secret, but we worked really hard to make it a big event for him."