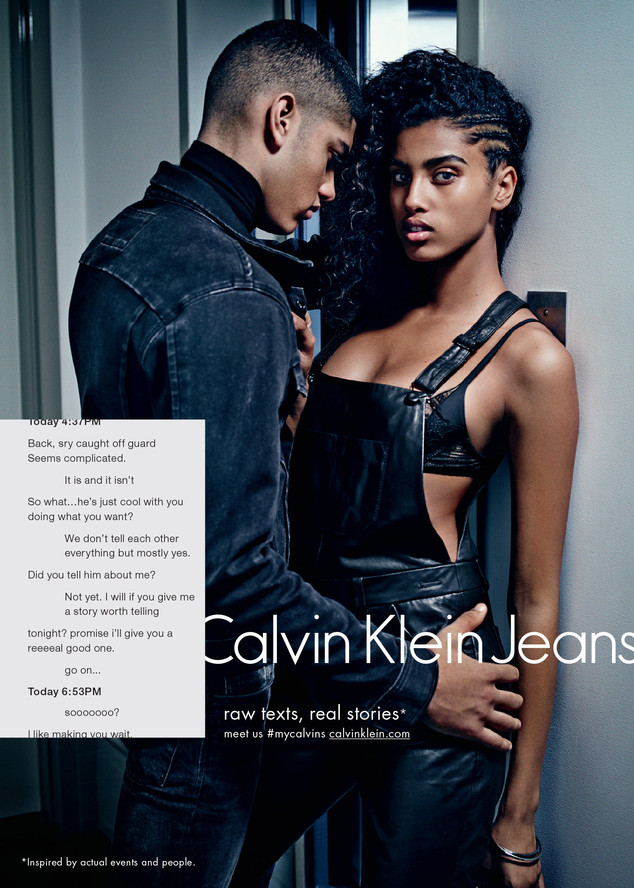 Mario Sorrenti/Calvin Klein
Warning: Semi-NSFW texts ahead!
Calvin Klein is exploring the, er, sext habits of millennials for the line's fall 2015 campaign—and the results are pretty interesting. You shouldn't be surprised: The CK brand has been really trying to push boundaries in 2015, tapping a shirtless Justin Bieber (natch) to front an ad series as well as model-of-the-moment Kendall Jenner, who stunned in denim and underwear photos for the company.
The latest campaign features ultra-hot models in compromising super-sexy positions, with a kitschy inset of the text conversation that got them there.