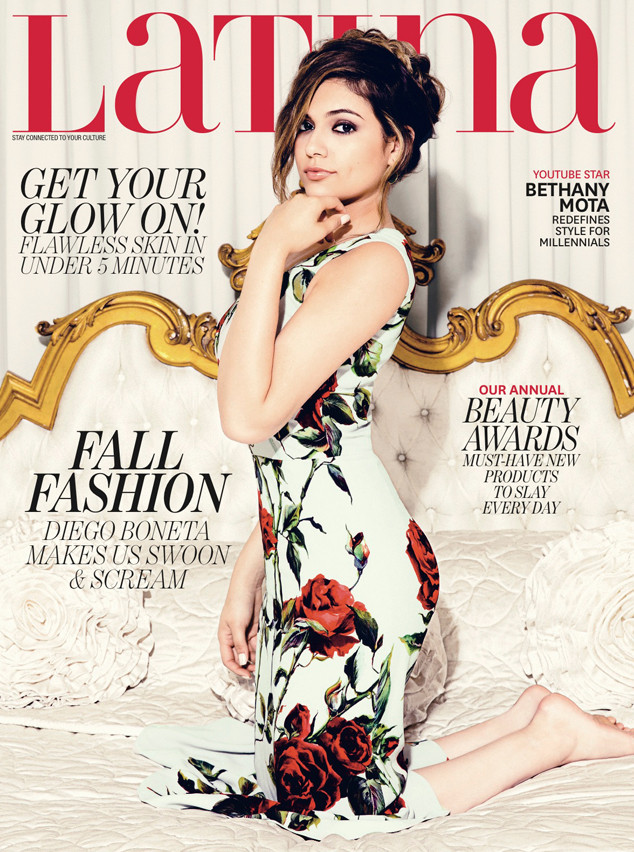 Latina Magazine
YouTube sensation Bethany Mota sizzles on the cover of Latina magazine and the brunette beauty doesn't hold back when talking about her dark days and how she came out on top.
Mota appears on the lifestyle mag wearing a white, floral midi dress that hugs her envious curves. The gorgeous celeb is seen kneeling on a bed with her long, luscious locks pinned up in a daring updo.
The former Dancing with the Stars cast member reveals that she was a victim of extreme cyber-bullying and it was finding her place on YouTube that helped her through it.
"It got to the point where I had really bad anxiety. I could barely eat. I would get excited because I could actually put one meal down. I didn't even want to hang out with family members. I couldn't go to the mall because I started get anxiety attacks when I was around a lot of people," Mota explained.