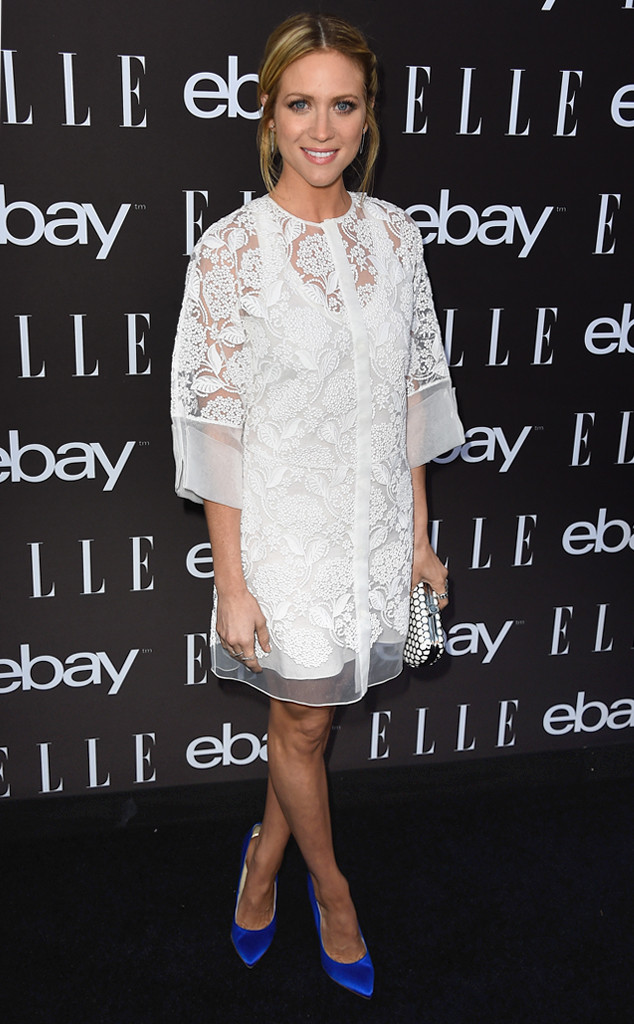 Frazer Harrison/Getty Images
She's back, pitches!
E! News has confirmed that Brittany Snow will be returning for Pitch Perfect 3. Universal Pictures and Gold Circle Entertainment tell us Snow will reprise her role as Chloe alongside Anna Kendrick and Rebel Wilson—who both confirmed they're on board back in June—in the film's next installment.
Following the massive box office success of the franchise's sequel, the studio announced in early June that they have decided to move forward with another installment of the movie. Kay Cannon, the writer of the first two movies, will return to pen the third flick. It has yet to be confirmed whether Elizabeth Banks will return to direct, but the actress did tweet, "It's on," when the news was first released.
Pitch Perfect 2 has earned more than $183 million at the U.S. box office (and $282 million worldwide!) since its May 15 release. Asked about the possibility of yet another PP movie while making the media rounds for the sequel, Kendrick told Time, "I'm not one to count my chickens, so I just want to see how this one does and find out if there's an appetite for that before I even think about it. I'll drive myself crazy."
She was even a little unsure about returning for the sequel, telling the mag, "I didn't know if they were just going to do a sloppy seconds version of it, and that was the thing that made me nervous. When I found out it was really going forward and it was going to be a real movie and everybody was coming back—there was no way I was going to miss out on that."
And the journey continues! Pitch Perfect 3 is slated for a July 21, 2017 release.
(E! Online and Universal Pictures are both part of the NBCUniversal family.)