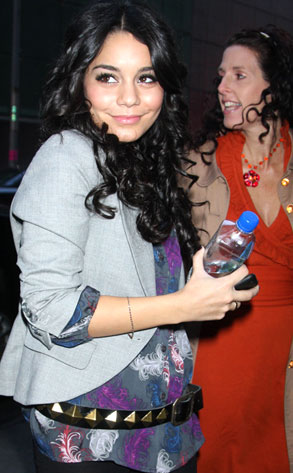 INFdaily.com
Her senior was pretty fab, thanks to Troy and all, but Vanessa Hudgens' post-grad plans aren't all singing and dancing.
A judge has set a May 11, 2009, trial date in the lawsuit accusing the High School Musical star and her father of backing out of a deal with a guy named Johnny Vieira and his Johnny on the Spot Productions.
In court today, the Hudgens family's attorney told Los Angeles Superior Court Judge Malcolm Mackey that they were not interested in mediation and would rather take this beef to trial.
The defendants did leave the door open for future mediation if so desired.
Per the suit, Vanessa and dad Greg broke a contract she signed as a minor, and they still owe Vieira about $70,000 in court-ordered compensation. The producer wants a thorough audit of Hudgens' finances and $5 million in damages.