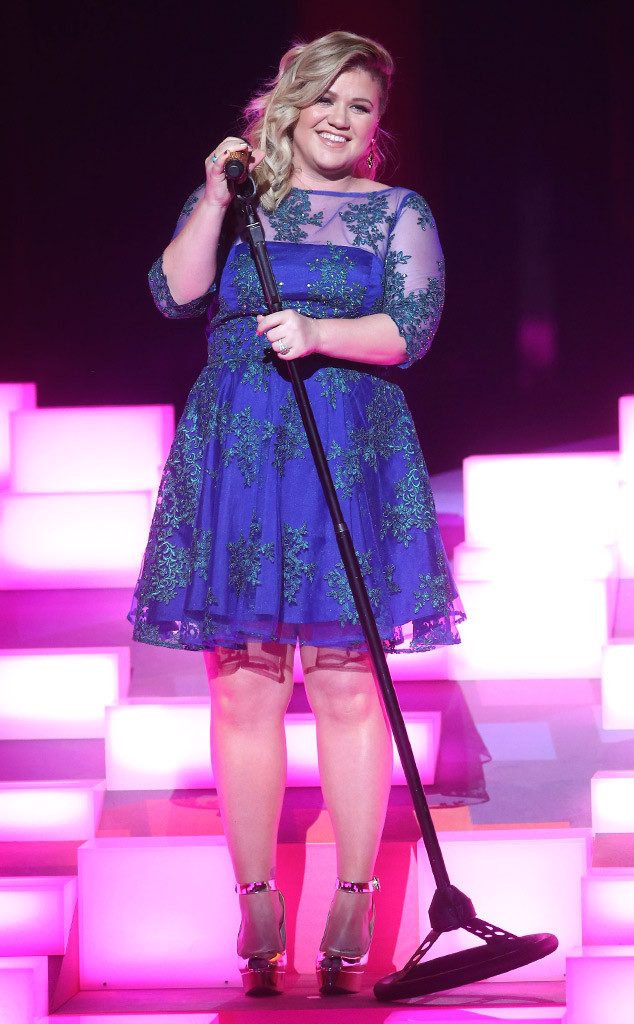 Frederick Brown/NBC
Dear Kelly Clarkson, we just can't get enough of your covers!
As the Piece by Piece Tour continues across the country, the American Idol winner decided to surprise her fans yet again with an impressive cover.
"Tonight, this song is for Josh. He didn't put his last name," she told the Michigan audience. "Josh wanted me to sing like three Tove Lo songs but here's the thing about Tove Lo. It's not really family so I have to pick the most family one out of them so here you go."
Ladies and gentlemen, we present to you a performance of "Habits."
Clarkson's rendition could be described as a bit more soulful. But don't be fooled, the crowd completely loved it.