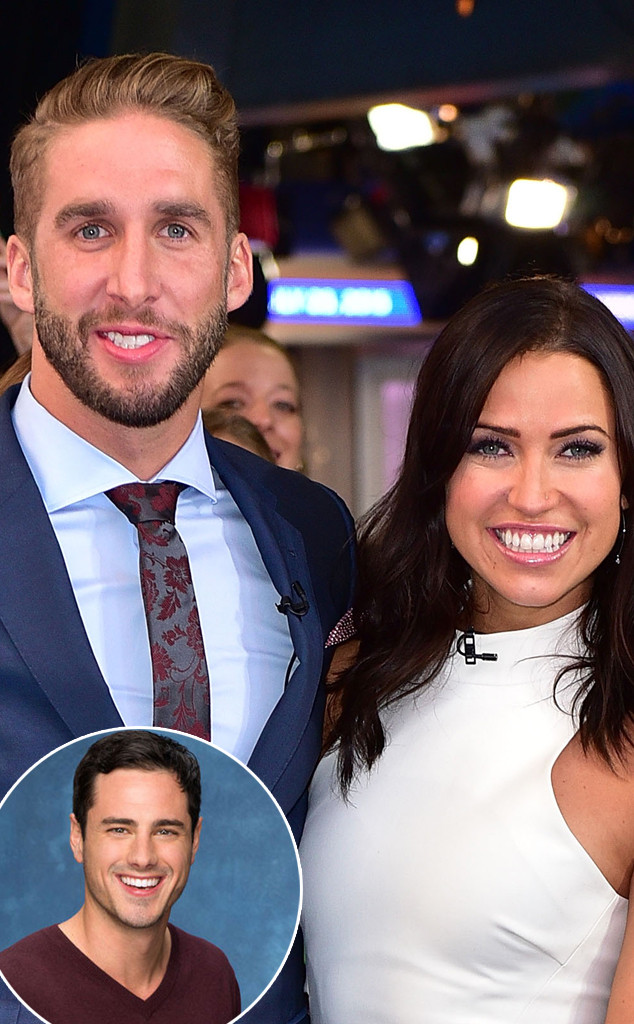 ABC/ James Devaney/GC Images
Fan-favorite Ben Higgens doesn't seem to still be shedding tears following the end of his relationship with Bachelorette Kaitlyn Bristowe.
The 26-year-old, who made it to the final three suitors and was eliminated just before the show's finale, took to Twitter on Monday to congratulate winner Shawn Booth and send love to the newly-engaged couple.
"That @Shawn_Booth and @kaitlynbristowe are sure cute together. Much love sent your ways, it's good to see 2 great people smilin side by side," he wrote following the airing of the finale last night.
He also sent another sweet tweet to Shawn after last night's After the Rose ceremony which read, "Well there you have it Shawn went 13 straight episodes with no hairs out of place. When I am 28 I just hope to have hair #PerfectTogether."
No hard feelings here!