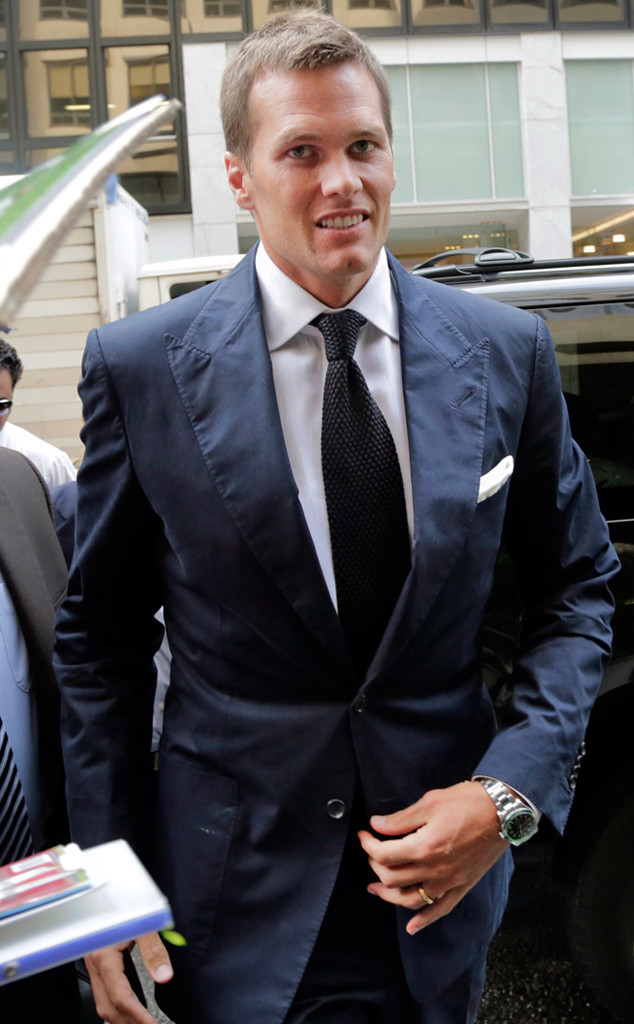 AP Foto/Mark Lennihan
NFL Commissioner Roger Goodell upheld New England Patriots quarterback Tom Brady's four-game suspension Tuesday, the punishment having originally been issued May 11 as a result of the scandal now known as Deflategate.
Brady appealed the decision in a hearing on June 23 that lasted more than 10 hours, but ultimately Goodell decided to keep the suspension in place. Based on the Wells Report and other evidence presented during the hearing, Goodell concluded that Brady was aware of and even took steps to support the actions of other team employees to "deflate game footballs below the levels called for by the NFL's Official Playing Rules," according to a statement by the NFL obtained by E! News.
"Notwithstanding my enormous respect for his accomplishments on the field and for his contributions and role in the community, I find that, with respect to the game balls used in the AFC Championship Game and the subsequent investigation, Mr. Brady engaged in conduct detrimental to the integrity of, and public confidence in, the game of professional football," Goodell wrote in his decision, also obtained by E! News.