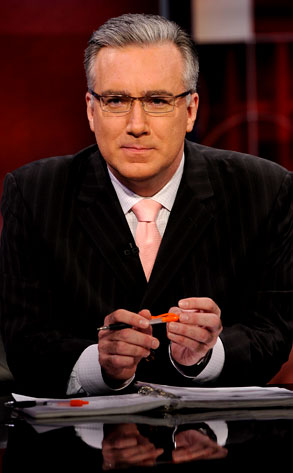 Virginia Sherwood/NBC
No George W. Bush, no problem.
Keith Olbermann, who saw his Countdown ratings rise along with his voice as he delivered Edward R. Murrow-aspiring sermons on the Bush White House, reupped today with MSNBC.
The deal keeps Olbermann, 49, put at MNSBC (and on NBC's Sunday Night Football pregame show) for four more years—four more years during which Barack Obama, not Bush, will be president.
Olbermann, however, need not worry about a lack of targets.
His favorite villain, Bill O'Reilly, re-upped for four more years with Fox News last month.