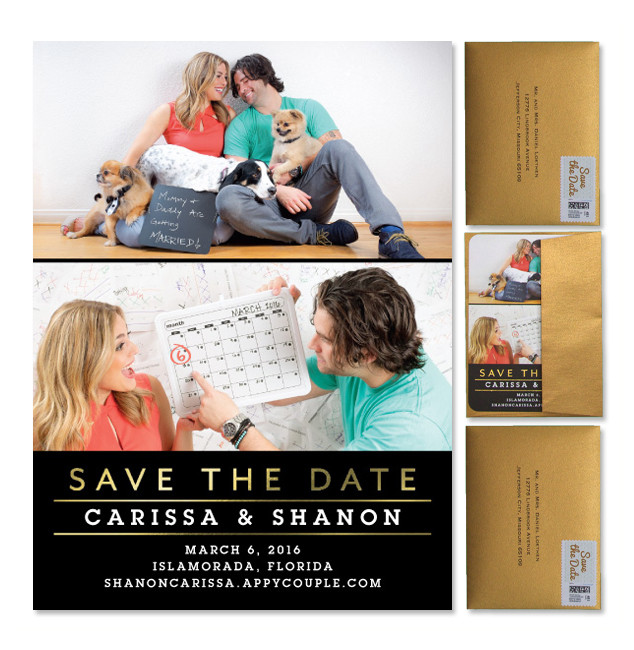 E! Entertainemnt
Five different format options (flat cards, magnets, coasters, etc.), six print type choices (foil-stamped, laser-cut, letterpress, etc.), dozens of fonts, hundreds of design options and endless number of colors means I just made 65 decisions to accomplish one of my first major wedding planning tasks: Making my custom-ordered save-the-dates.
(By the way, just when you think you're finished, well, you're not! Yup, it's time to pick those envelopes and return address labels.)
Thank heavens for Jenica Blaire, the amazing Wedding Paper Divas production designer who helped me whittle down the seemingly infinite possibilities. I sent her a couple photos along with our wedding details, and breathed a sigh of relief when she sent over several chic and unique options. Finally, we narrowed the choices down to four top picks. I asked my mom and fiancé to rate their favorites. After much debate, option three was the clear winner—and I love how it turned out!