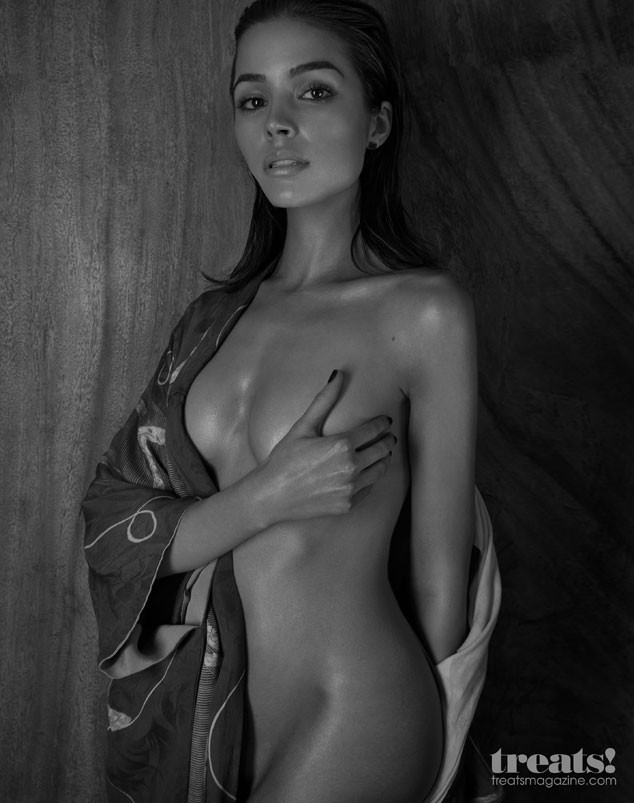 Tony Duran/Treats!
Hot damn, Olivia Culpo, your body is insane! Nick Jonas, you might not want to torture yourself by looking at these extremely sexy photos of your ex-girlfriend.
Had she ever posed nude before? How did this shoot come about? Our questions are answered an interview with Treats! magazine, hitting newsstands Wednesday.
"I have never done a nude shoot before." Olivia tells Treats!. "I had been asked, but honestly I did not feel comfortable because I was fearful of how it would be perceived. Once I realized this was an opportunity to express myself in a way I hadn't before, in such an organic and candid sense, the experience became more about art and emotion than me as a physical being."