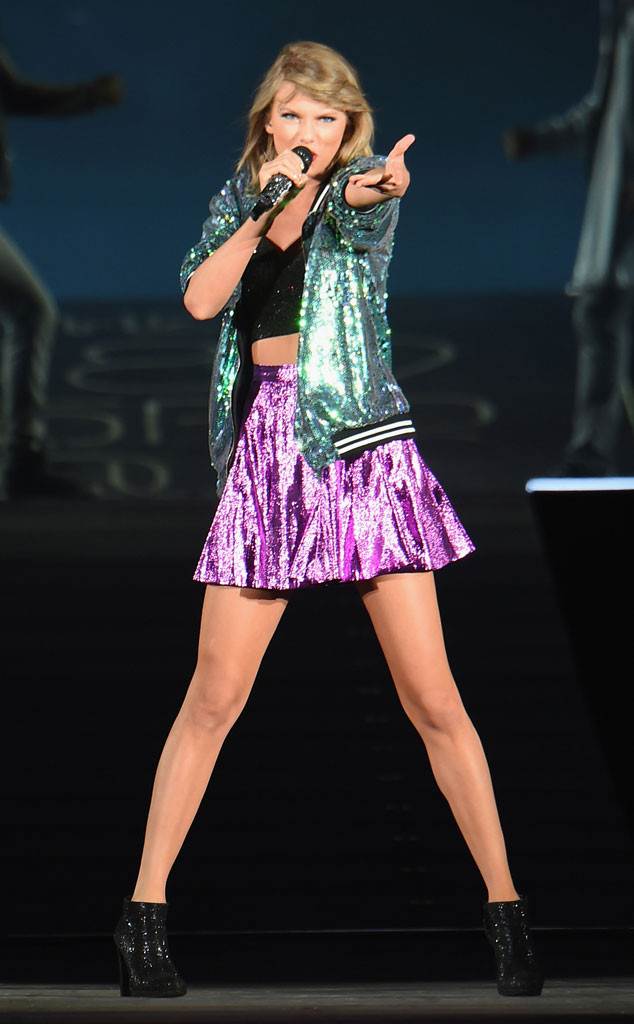 Michael Loccisano/Getty Images for TAS
When it comes to Taylor Swift vs. Katy Perry, we'll be the first to admit that we're Team Taylor. We're also the first to admit that we really wish these two would just try and make amends and stop with the back and forth, regardless of whatever transpired between them. Both parties probably did something wrong so y'all should just apologize, let it go and remember you don't have to like each other, but there is no need to cut each other down.
And that's the end of our Katy Perry-Taylor Swift rant! Now, on with the show!
During her 1989 tour stop in Foxborough, Mass. over the weekend, Taylor may have taken a jab at Katy while performing "Bad Blood" onstage. After last week's Taylor-Nicki Minaj-Katy Twitter brouhaha, it's clear that there is still mad beef between the two pop stars. Was this concert stunt just another clapback, courtesy of Taylor?
Yes. Or no, depending on who you believe.