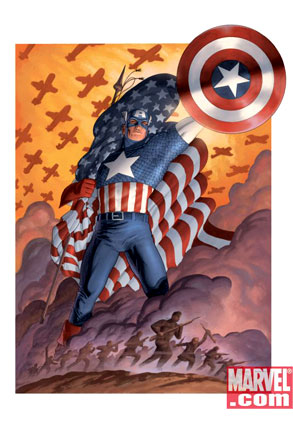 Marvel.com
Captain America is under new management.
Marvel has tapped Joe Johnston, the famed effects whiz (Star Wars, Raiders of the Lost Ark)-turned-director (The Rocketeer, Jurassic Park III), to direct its hugely anticipated comic book adaptation First Avenger: Captain America, per the Hollywood Reporter.
Per Marvel, First Avenger will be set in WWII, as was the original comic, and pit the iconic flag waver against archnemesis Red Skull.