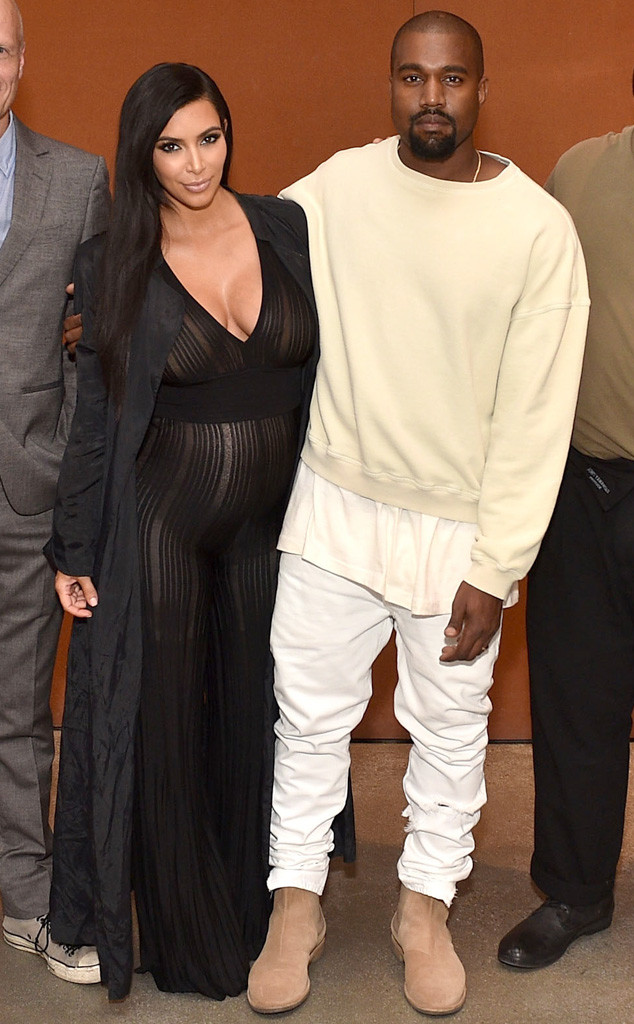 Stefanie Keenan/Getty Images for LACMA
She's poppin'!
Pregnant Kim Kardashian showed her growing baby bump in a sheer, black, pleated, cleavage-baring jumpsuit at an event at LACMA in Los Angeles on Friday. She paired the look with a black duster.
At the event, husband Kanye West and director Steve McQueen debuted their new nine-minute video mashup of the hip-hop star's singles "All Day" and "I Feel Like That."
Kardashian, a fan of see-through outfits, had earlier this week also sported a black, sheer catsuit upon her return to Los Angeles following a trip to Paris.