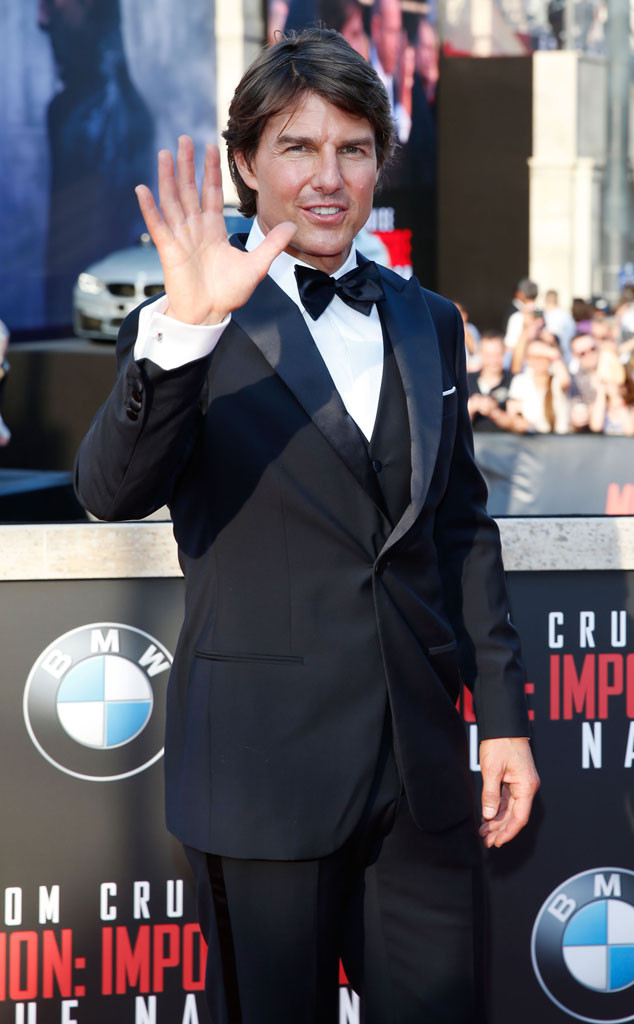 Luca Teuchmann/WireImage
Tower, this is Ghost Rider, requesting a flyby...but it'd better involve an actual plane.
Last month, a producer of the upcoming, anticipated Top Gun sequel said Tom Cruise's iconic character, Maverick, would be in the film. On Saturday, the 53-year-old star talked about the Top Gun sequel with the Reuters news wire and explained his vision.
"It would be fun. I would like to get back into those jets," he said. "It would have to be practical. I don't want any CGI jets. I want to shoot it like how we shot the first one."
Cruise made his comments at the London premiere of his latest movie, Mission: Impossible — Rogue Nation, in which he performs several dangerous stunts. The film hits theaters on Friday, July 31.