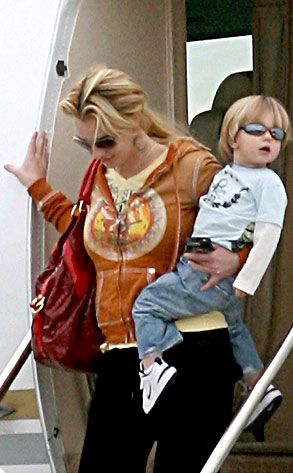 INFdaily.com
Britney Spears made an unexpected trip to the hospital over the weekend, but this time it wasn't the pop star's health that was the issue.
Instead, E! News has learned that Spears' youngest son, Jayden, was rushed to the emergency room by the pop star and sister Jamie Lynn on Sunday afternoon.
Britney herself drove the 2-year-old instead of waiting for an ambulance. While there's no official word on the reason for Jayden's admittance, reports are circulating that he suffered a seizure. The tyke spent Sunday night at the facility under observation.