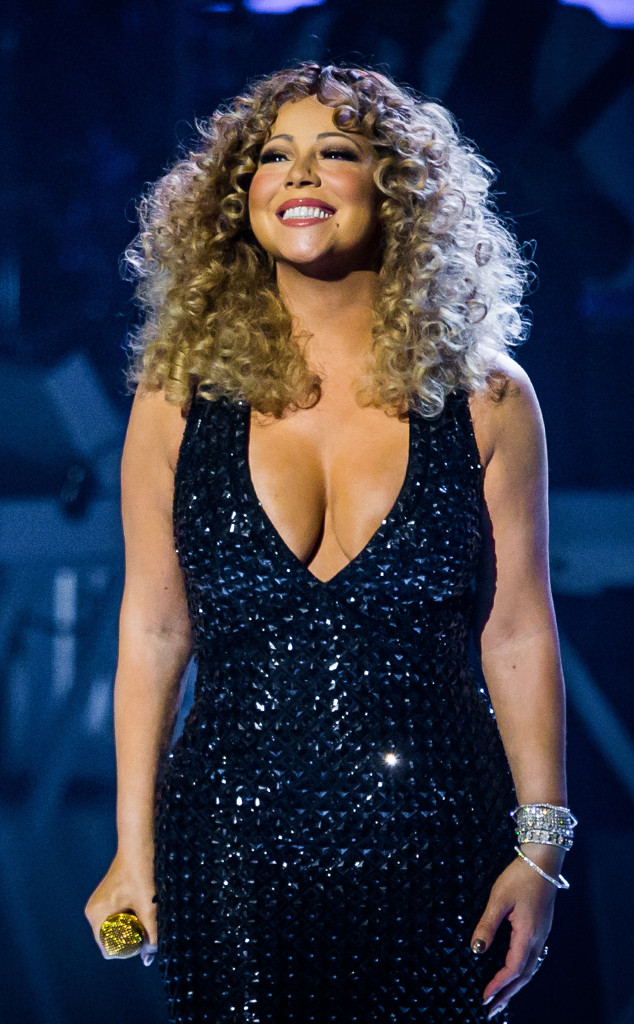 MediaPunch/REX USA
Aw, Mariah Carey and James Packer are too cute.
It might be "too soon" for these two to entertain the idea of walking down the aisle together, but that doesn't mean they're going to shy away from expressing their love for one another.
Carey gave a sweet shout-out to her man and even dedicated her song "Hero" to her boyfriend during her "#1 to Infinity" Las Vegas show at Caesars Palace on Wednesday. Before the singer launched into the romantic and very popular '90s ballad, she told the crowd, "I got a new heart tonight. James is in the house. Thank you for my heart. I dedicate this next song to you."
She also dedicated the song to her fans and everyone who has told her that song got them through tough times in their life.