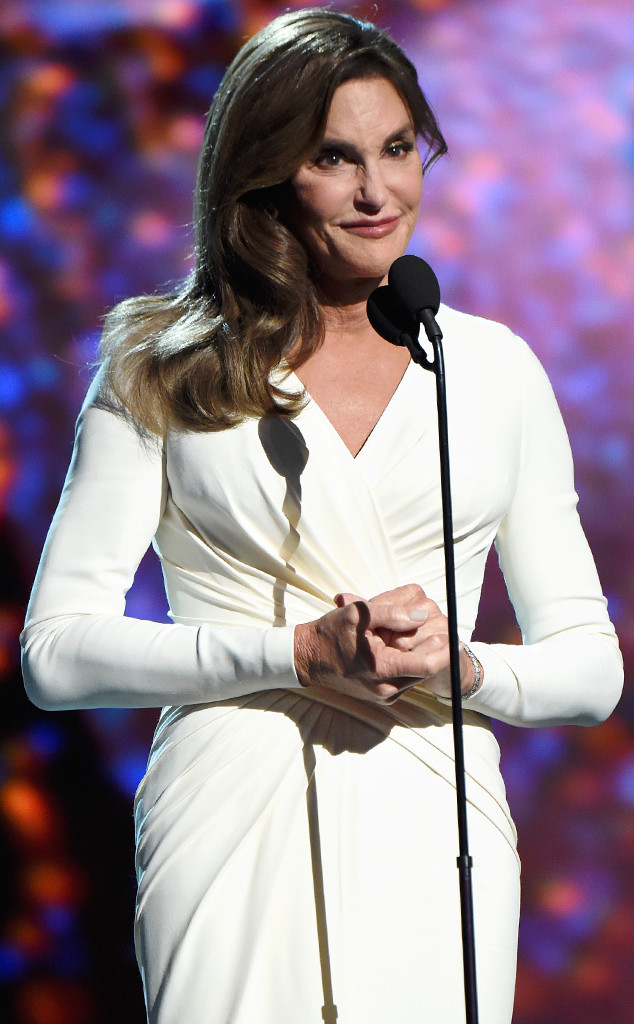 Kevin Winter/Getty Images
There are so many candid, must-see moments in this Sunday's premiere episode of E!'s I Am Cait. And believe me, I've seen it and I know.
Fans will get an intimate look at Caitlyn Jenner meeting daughter Kylie Jenner for the first time. Kanye West has a surprising reaction to seeing Caitlyn all glammed up in person for the first time. And to watch Caitlyn's mom Esther learn to accept her new daughter will surely bring tears to your eyes.
But candid moments aside, there's one thing about I Am Cait that makes it so much more than entertaining TV.
In Sunday's episode, Caitlyn tells the story of Kyler Prescott, a 14-year-old trans boy from San Diego who committed suicide this year. Caitlyn pays a personal visit to Prescott's home to meet with his mother Katharine Prescott.