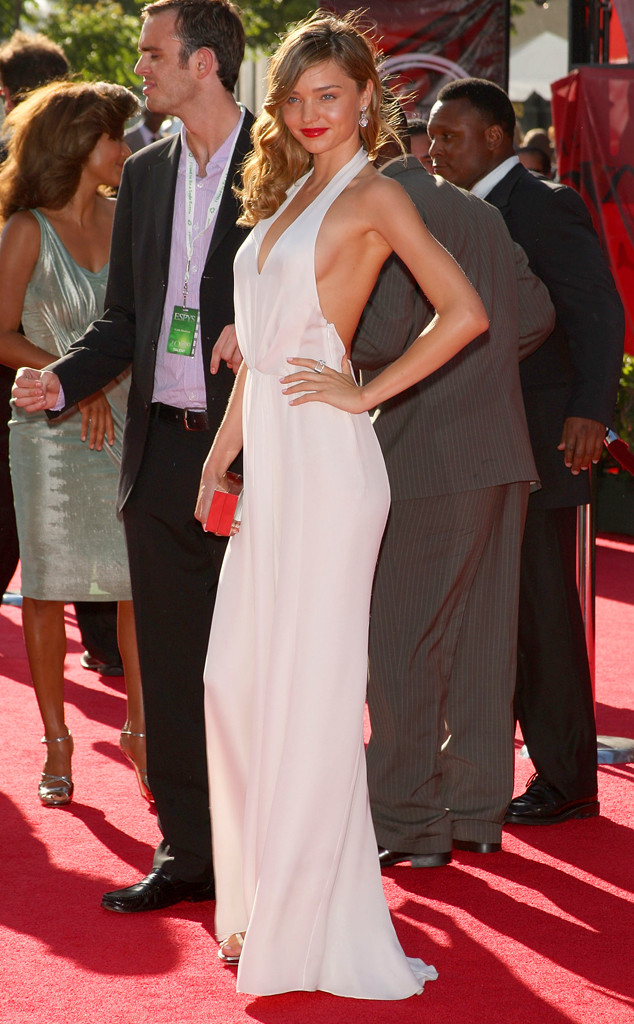 Jason Merritt/Getty Images
Leave it to Miranda Kerr to blow us away with a double entendre (sorry, we had to).
The stunning Aussie posted an Instagram video of herself using a leaf blower—all while looking as glamorous as can be, naturally—on an outside patio, but this time, it wasn't her enviable figure or killer style that caught everyone's attention.
Kerr's playful caption was perfect for the accompanying clip, which was actually an outtake for her Royal Albert photo shoot.
The 32-year-old asked, "Who doesn't love a good blow?" Now that's a very fair question, girl.