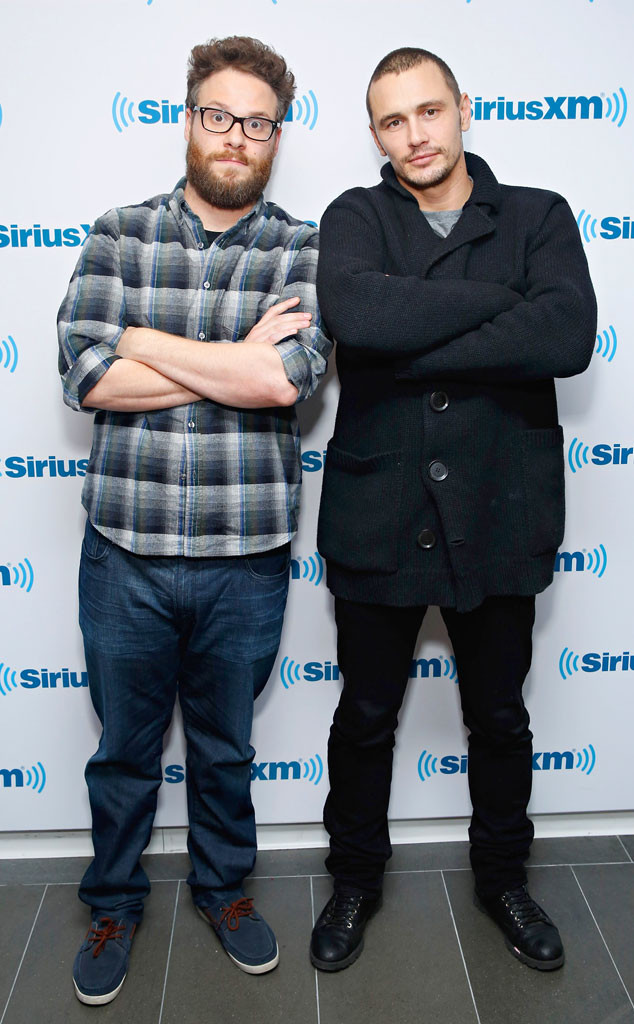 Cindy Ord/Getty Images for SiriusXM
At the ripe old age of 37, James Franco is getting his very own bar mitzvah!
Franco will become a man (in the Jewish sense that is) on Oct. 17 when his BFF Seth Rogen and wife Lauren Miller Rogen through him an honorary bar mitzvah at their annual Hilarity for Charity variety show in Hollywood.
"Ever since I've known James, he's been talking about wanting a bar mitzvah," Rogen said in a statement today. "We're excited to see him finally become a man while also helping us raise awareness and funds for people living with Alzheimer's and towards research that will lead to a cure. And in celebration we'll also have a mohel and a live bris for James at the event."