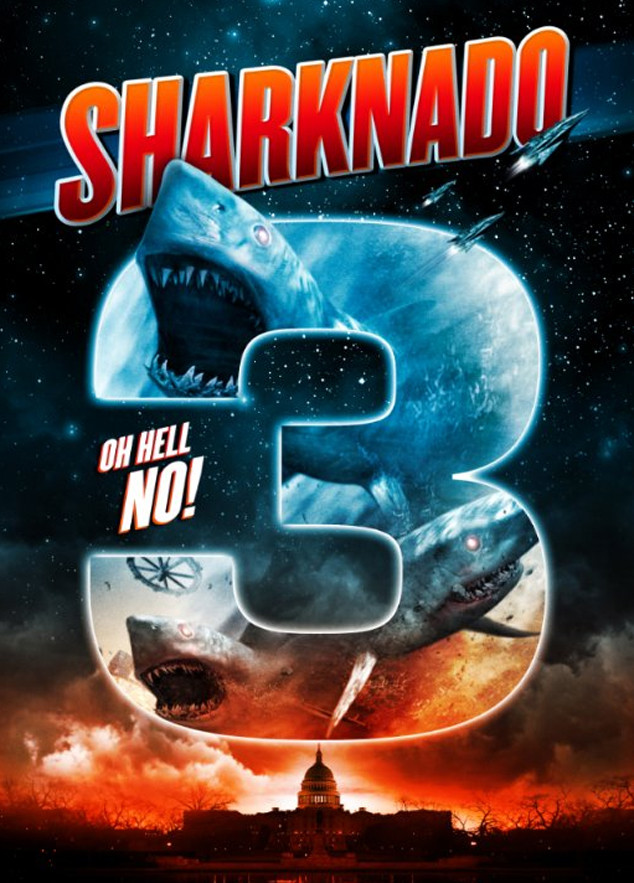 The Asylum
The night we've all been waiting for is finally here.
It's time to gather the drinks, the food, the friends and the chainsaws and settle down for two of the best hours of your life as Syfy finally presents to us the third installment of the greatest trilogy of our time.
Yes, that's right. Tonight, Sharknado 3: Oh Hell No finally airs.
We've already seen it—yes, we are the lucky ones—and have deduced that the best, most enjoyable way to view such a masterpiece is through the buzz achieved not with a chainsaw, but during a well-played drinking game. Or at least while eating delicious and ridiculous foods.
So, grab your beverage of choice and get settled in for a night of dead sharks, amazing dialogue, and pure, unadulterated joy.
Warning: This drinking game is not one to be taken entirely literally...
E! Online's Official Sharknado 3 Drinking Game:
—Take a drink every time you can't remember what happened in Sharknado 2: The Second One, but feel like you kind of need to.
—Take a drink whenever you remember something relevant from one of the other two Sharknados and thus you feel superior to all the other losers in the room.
—Take a drink every time you're confused but you've just accepted your fate.
—Take a drink every time someone else is confused, but you know there's nothing more straightforward than a man, a chainsaw, and multiple tornados full of sharks.
—Take a drink for every random celebrity cameo. Take two drinks if you find yourself yelling their name out loud for no reason.