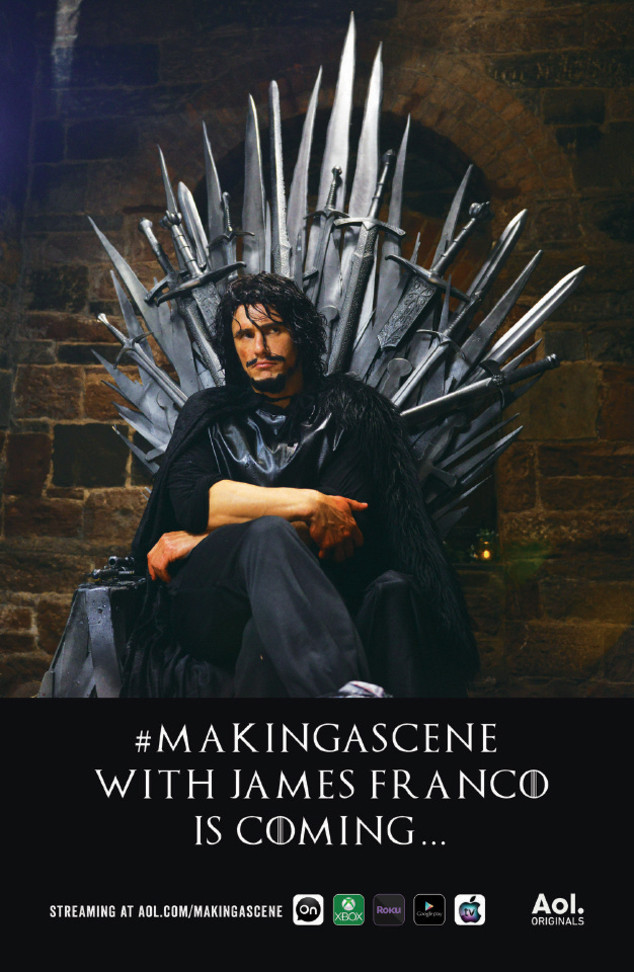 AOL. Originals
Jon Snow lives! Sort of.
James Franco doesn't care about any of those pesky "Jon Snow is dead" rumors, even though the cast seems pretty intent on selling us that garbage, because he's clearly gunning to take over the fan-favorite Game of Thrones role himself. Um, Kit Harington, you better watch your back before you're out of a job!
Don't believe us? Check out the new season two promo image for Franco's AOL web series, Making a Scene With James Franco. Not only is Franco sporting that luxurious Jon Snow mane, he's also taking the Iron Throne for himself!