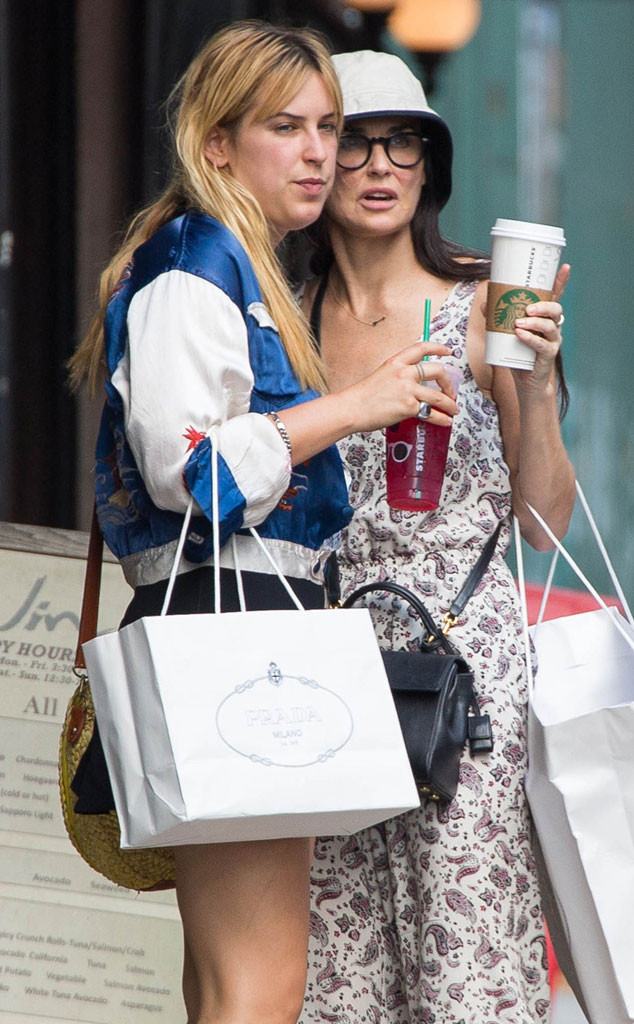 MaxNY/FAMEFLYNET
Demi Moore was photographed in public for the first time Monday after a man was found dead in the bottom of the pool at her California home Sunday morning. The actress, 52, who was not home at the time of the incident, was seen shopping in New York City with two of her daughters, Scout Willis, 24, and Tallulah Willis, 21. The trio bought items at Lanvin and Prada and got drinks at Starbucks in SoHo.
After learning that 21-year-old Edenilson Steven Valle drowned in her pool, Demi issued a statement. "I am in absolute shock," she said. "I was out of the country traveling to meet my daughters for a birthday celebration when I got the devastating news." She called Valle's death, which occurred at a party at her home, "unthinkable," adding, "My heart goes out to this young man's family and friends."
Demi purchased the Beverly Hills mansion in 2003 for $3.15 million and renovated it with That '70s Show actor Ashton Kutcher, who was her husband at the time. According to Zillow, the home is now believed to be worth $7 million.
Authorities believe Valle's death was accidental, as he either did not know how to swim or was not a strong swimmer. Demi is not under investigation.