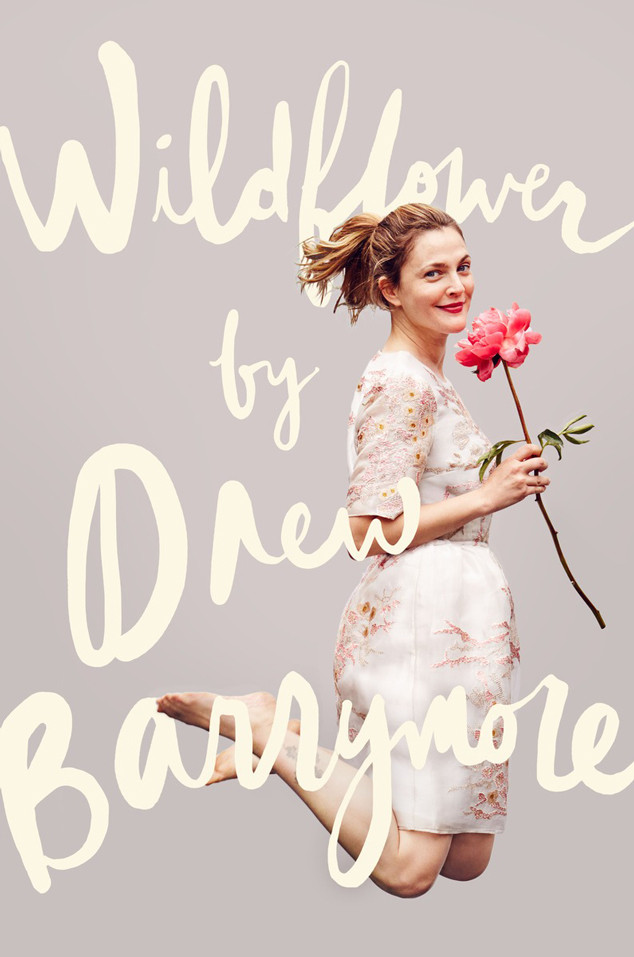 Courtesy Wildflower
We knew that Drew Barrymore was writing another book, but we had no idea what the cover would look like until now.
Yesterday she revealed the cover of Wildflower, a collection of autobiographical essay, and she looks...well, pretty as a picture. The Blended star is holding one of those titular flowers and appears to be floating in mid-air. Or jumping for joy. Either way, she looks pretty blissed out.
When Wildflower comes out Oct. 27, we'll get to read about Drew's upbringing, her reflections on growing up in the limelight, and the joys of motherhood.
Back in February Dutton Publishing stated the book "will include stories about living on her own at 14, getting stuck in a gas station overhang on a cross country road trip, saying goodbye to her father in a way only he could have understood, and many more adventures and lessons that have led to the most important thing in her life, which is motherhood."