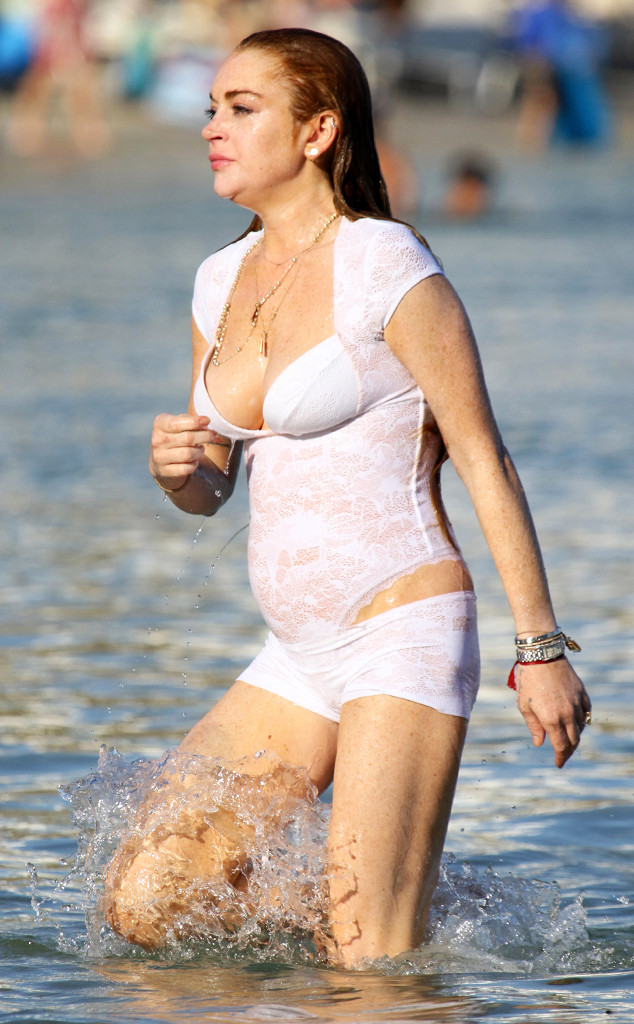 MAVRIXONLINE/LOOKPRESS
Lindsay Lohan is donning some interesting swimwear.
The actress stepped out for a refreshing dip in the sea while vacationing in Greece, and we're not exactly sure what the star is wearing.
LiLo was photographed getting soaking wet in Mykonos on Sunday, and it almost seems like she decided to just step out in her white lace lingerie and go for it, because YOLO?
The two-piece maybe-maybe-not-bathing suit included a low-cut leotard top with a sweetheart neckline (that accentuated her generous cleavage) as well as cap sleeves and a thong back.
We know this because a photo of her backside shows the white shorts she paired with the interesting ensemble sagging down from the water weight.
Maybe this is all the rage in Greece? We're not sure, but it's definitely interesting.