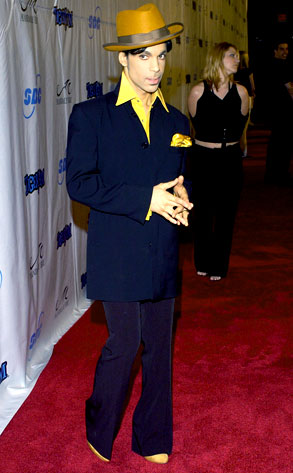 Lester Cohen/Getty Images
"Diamonds and Pearls" won't do this time.
Instead, Prince has been ordered to pay $57,600 to a video editor who sued the Purple One last year for supposedly ducking out on a bill and breaking his equipment. (View the ruling.)
Plaintiff Ian Lewis had asked for $1.2 million, but a judge denied his claim for $1 million in punitive damages, ruling that there was no evidence that Prince acted maliciously or fraudulently, as well as Lewis' request for $142,000 for unreturned equpiment and a computer that supposedly came back broken.
Lewis did not provide any receipts to prove the cost of the allegedly damaged goods, said L.A. Superior Court Judge Gregory W. Alarcon on Wednesday.
The $57,600 that Prince does have to pony up is for unpaid bills and unreturned hard drives, according to court documents. Which is actually pretty good, considering the Musicology artist's attorneys recently withdrew from the case for unspecified reasons.