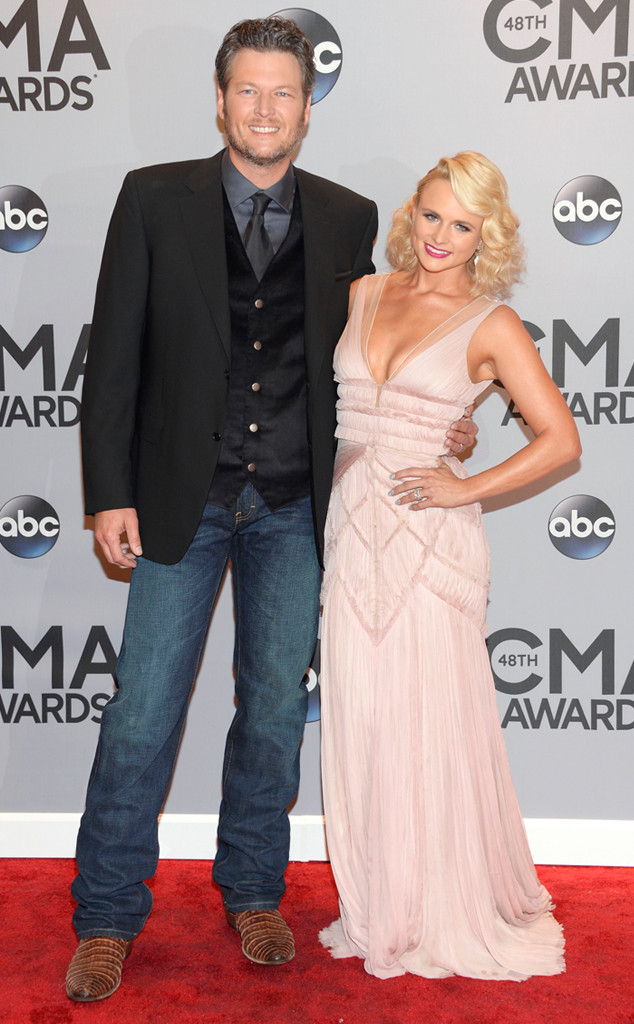 Evan Agostini/Invision/AP
It may seem like Miranda Lambert and Blake Shelton's split is happening all so suddenly, but considering the two had a pre-nup, their divorce settlement is relatively cut and dry.
E! News has learned that the country power (former) couple has already decided upon the division of their assets—ranging from their beloved pets to their multiple private properties around the country.
Lambert is said to be keeping their home in Nashville, while Shelton will keep the duo's sprawling Oklahoma ranch.
The blonde crooner will get to keep her rescue pooches Jessie and Waylon, while The Voice star will have the duo's other four-legged friend, Delilah.