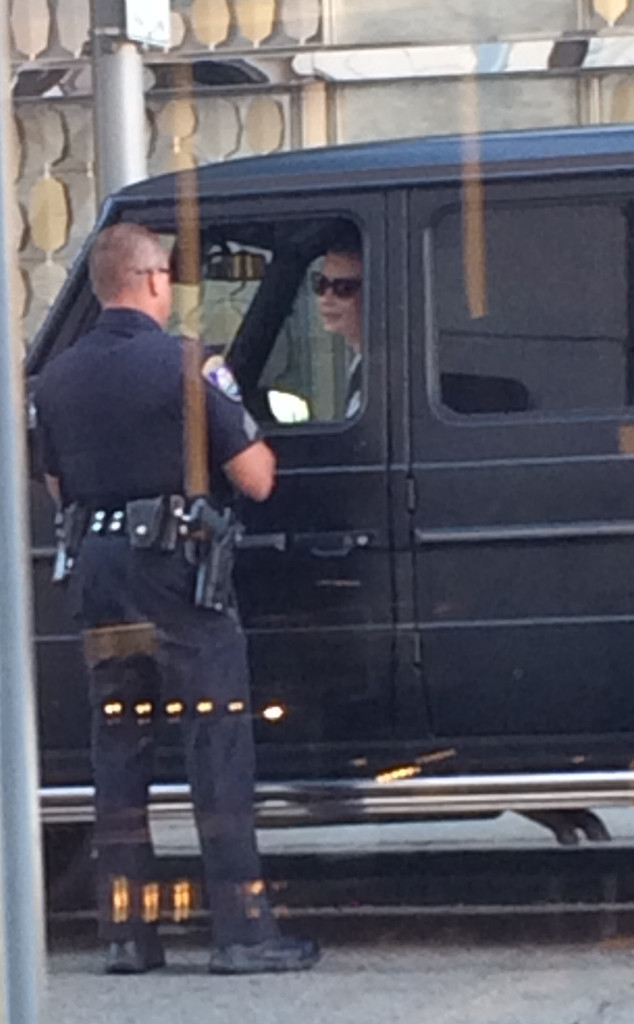 VLUV / Splash News
Iggy Azalea is the latest celeb to have a run-in with the traffic cops!
The 25-year-old rapper was pulled over by law enforcement while driving around Beverly Hills yesterday.
The Aussie pop star was behind the wheel of her big black SUV when she was stopped by a cop for a supposed traffic violation. The "Black Widow" crooner was photographed chatting to the police officer as she sat in the driver's seat with her sunglasses on. It's not clear if Iggy was also cited and given a traffic ticket during the stop.