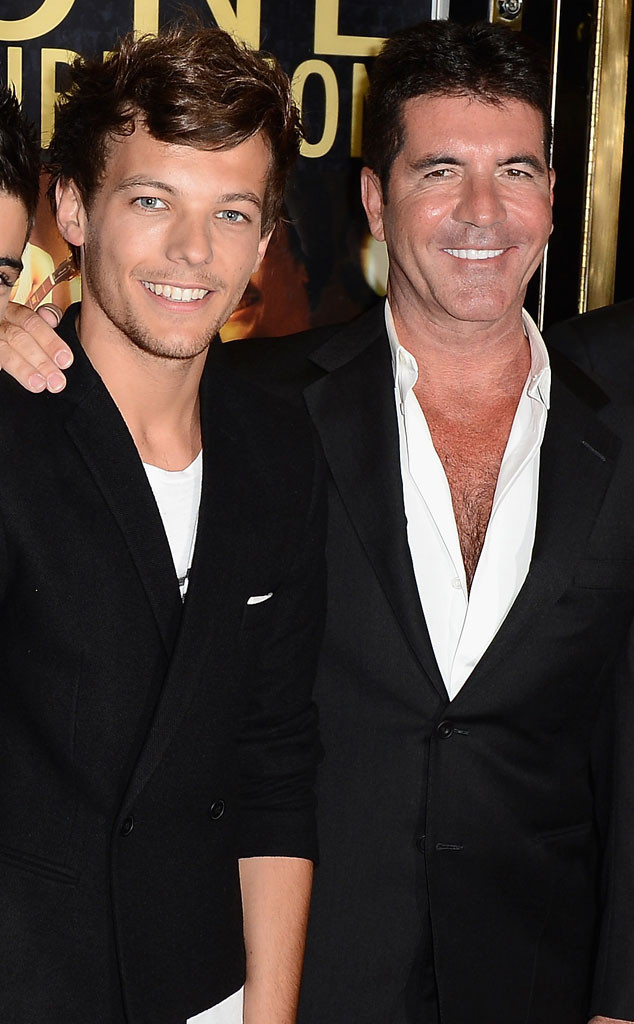 Ian Gavan/Getty Images for Sony Pictures
Finding out you're going to be a dad is a piece of huge news, so it's no surprise that Louis Tomlinson turned to mentor and boss Simon Cowell for a bit of advice upon finding out that Briana Jungwirth is expecting.
In an interview with The Sun, Cowell, a father himself, revealed what he told the 23-year-old One Direction singer and how he feels this will affect the boy band going forward.
"I said to him, 'You man up. You're fortunate because you're in a position to be able to look after the baby and not worry too much about that,'" he told the U.K. publication. "But I also told him, 'I've received bad calls in my life but this is not one of them. This is your business but I'm here for you.'"
The 55-year-old also made clear that the news, which some Directioners did not take well, is a good thing, not a bad one. "He didn't kill anyone. He got someone pregnant," he said.