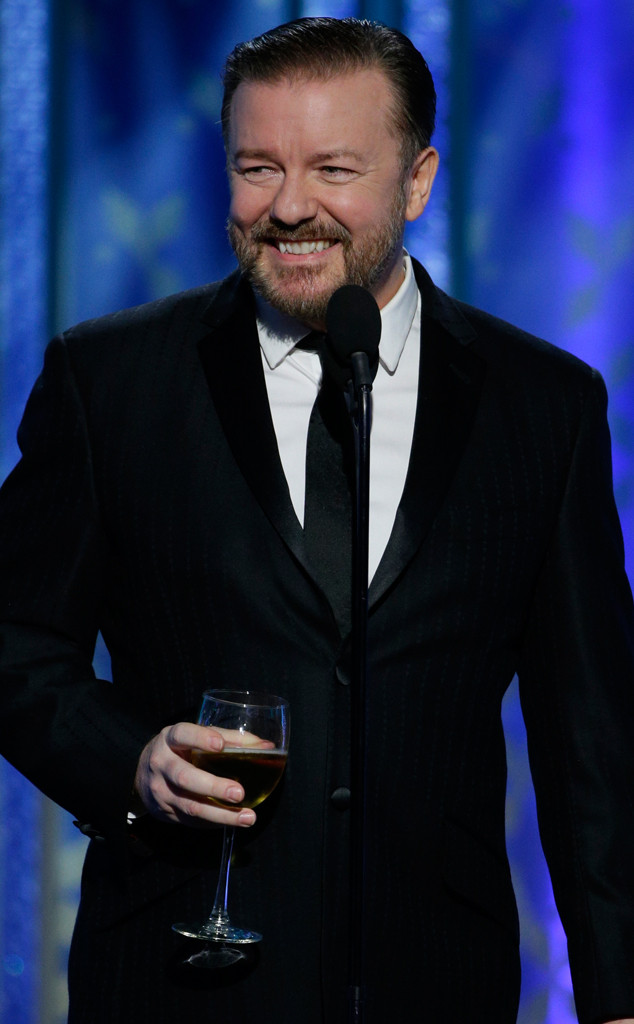 Paul Drinkwater/NBC
Ricky Gervais can only hope that no one starts poking into his decades-old home videos.
"If the Queen does another Nazi Salute let me know about it. Until then...she was 7 and it didn't even have it's eventual context. Not news," the British star tweeted Saturday after The Sun published a so-called "secret" video of Queen Elizabeth II raising her arm in a Nazi salute.
Make that, QE2 making that gesture 82 years ago, when she was a roughly 7-year-old princess.
"Now I'm terrified someone is going to dig up a photo of me praying when I was 7," Gervais continued, serving as a voice of reason amidst the fuhrer, er, furor.