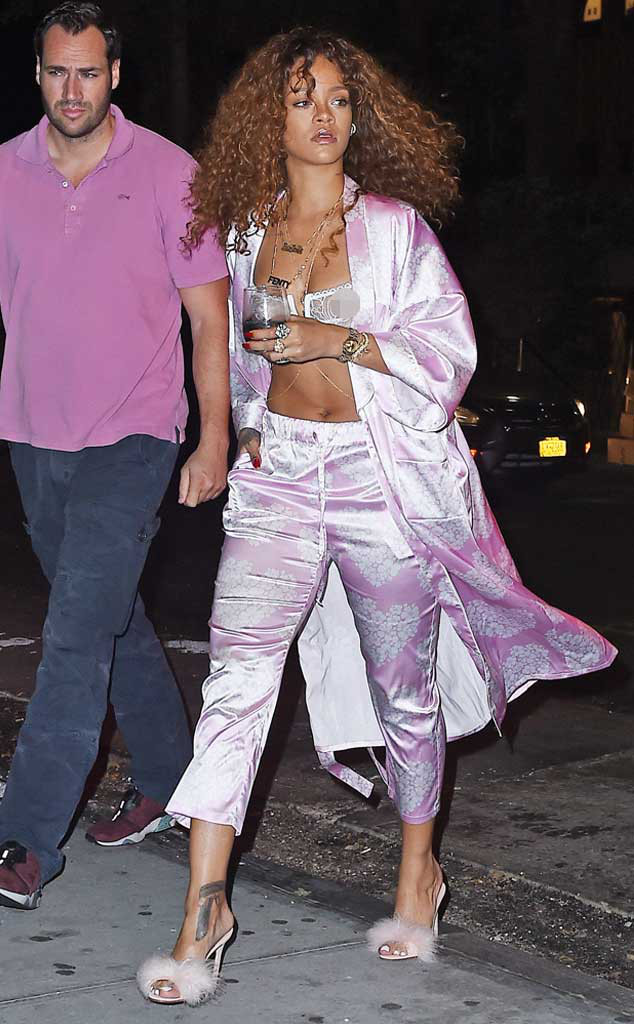 NCP/Star Max/GC Images
Bad gal RiRi is at it again!
Rihanna, known for her sexy and often super revealing looks, stepped out in New York City on Friday wearing pink and white floral satin pajamas, made up of over-the-knee pants and matching robe, which she left open to expose her sheer, lace white demi bra that showed her nipples.
The 27-year-old R&B star, paired the look with a pair of pink fuzzy high heel sandals and was seen walking near a recording studio with a drink in her hand.