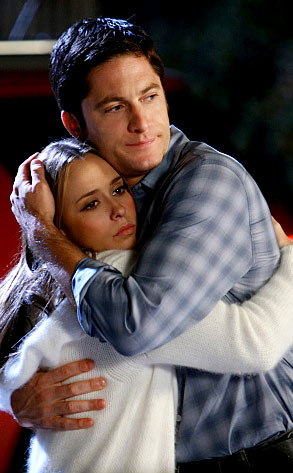 Monty Brinton/CBS
Jennifer Love Hewitt's sexy onscreen hubby is going to die.
Yeah, yeah, yeah, we've all heard that one before, as this rumor has been circling within the Ghost Whisperer fan world for years now.
But wait...Could it actually really be happening this month?
Sources confirm that there will be a major cast change within the next three episodes (starting tonight), and what goes down will surprise you...