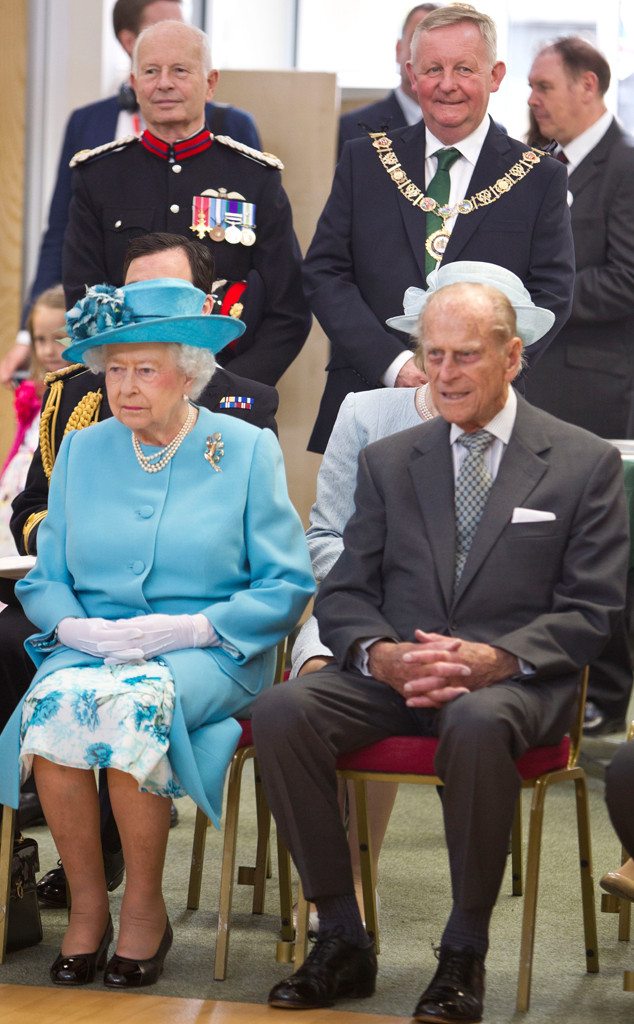 Arthur Edwards - WPA Pool/Getty Images
Open mouth, insert royal foot. Again.
Prince Philip, the 94-year-old husband of the U.K's Queen Elizabeth II, 89, last week made headlines when it was revealed he had uttered an expletive at a photographer at a Royal Air Force photocall in London with grandson Prince William, 33.
During a visit to the Chadwell Heath Community Centre in east London on Thursday with his wife, Philip said something that many readers feel was offensive to a group of women. Some members and his aide say his comments were made in jest.
"The Duke said to us 'who do you sponge off?" ITV News quoted Nusrat Zamir as saying. "We're all married, so it's our husbands. He was just teasing and it's similar to what I call my husband—the wallet."
"There's a context here," a royal aide told the U.K. news station. "They were talking about a sponge cake. No offence was intended or taken. The whole visit took place in a wonderful atmosphere."