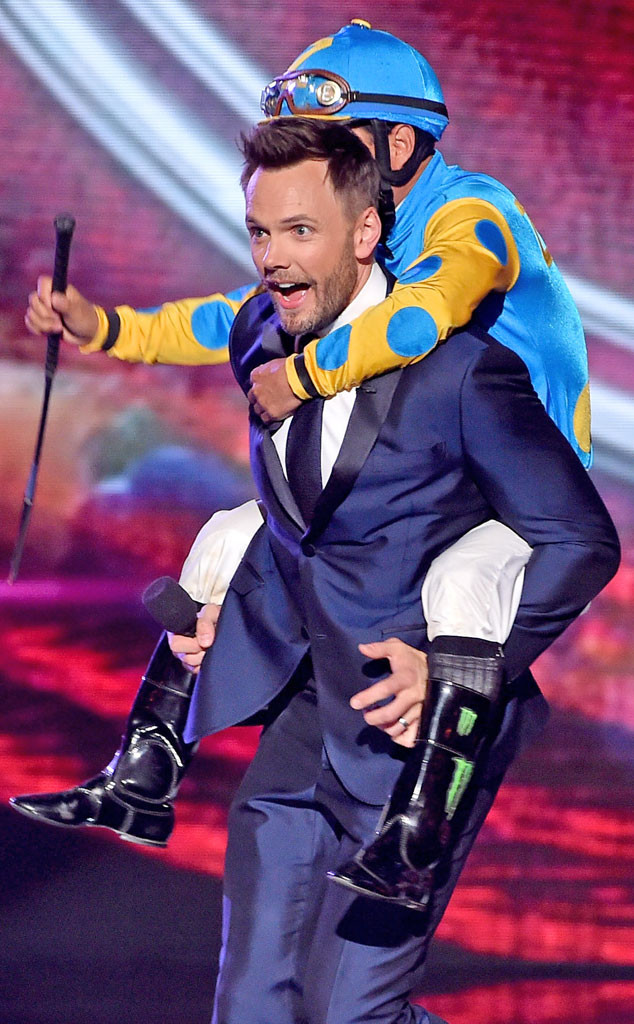 Kevin Winter/Getty Images
Well this show certainly hit it out of the park!
The 2015 ESPY Awards may have provided red carpet gowns, LOL-worthy jokes from host Joel McHale and its standard share of awards.
But the annual festivities celebrating the best in sports also provided its share of inspiring and aww-worthy moments. Yes, we're still touched by Devon Still's tribute to his daughter Leah Still.
While cameras captured plenty of emotional moments, they couldn't get it all. Luckily, our sources delivered with some scoop viewers were unable to see at home. From one couple's PDA to a surprise run-in backstage, take a look at what your eyes simply couldn't see from your living room.