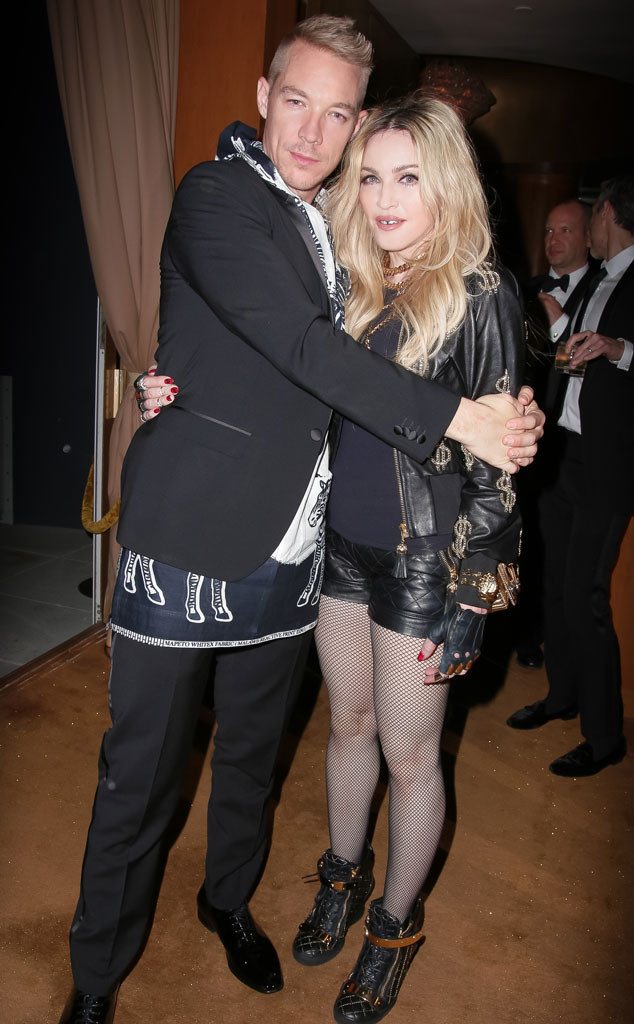 Matteo Prandoni/BFA/SIPA
Diplo is a guy you want on your side. Just ask Madonna.
In a new interview with Rolling Stone, the DJ-producer, who worked with the Queen of Pop on her new record, explained how living in a time where everyone is keeping up with the Kardashians, some seem to want the Material Girl to fail.
"She created the world we live in. It already sucks to be a woman in the music industry, but to be a boss woman is even harder," Diplo says.
"She sold out her tour in minutes, but no one seems to want her to succeed—'Madonna, we've been there, done that, now we're about Kim Kardashian.' Her song 'Ghosttown' was a guaranteed Number One for anybody else, but she didn't get a fair shot. With 'Bitch I'm Madonna,' everyone said there's no way it will go anywhere, but I'm like, 'Screw it, it represents you more than anything,'" he continued.