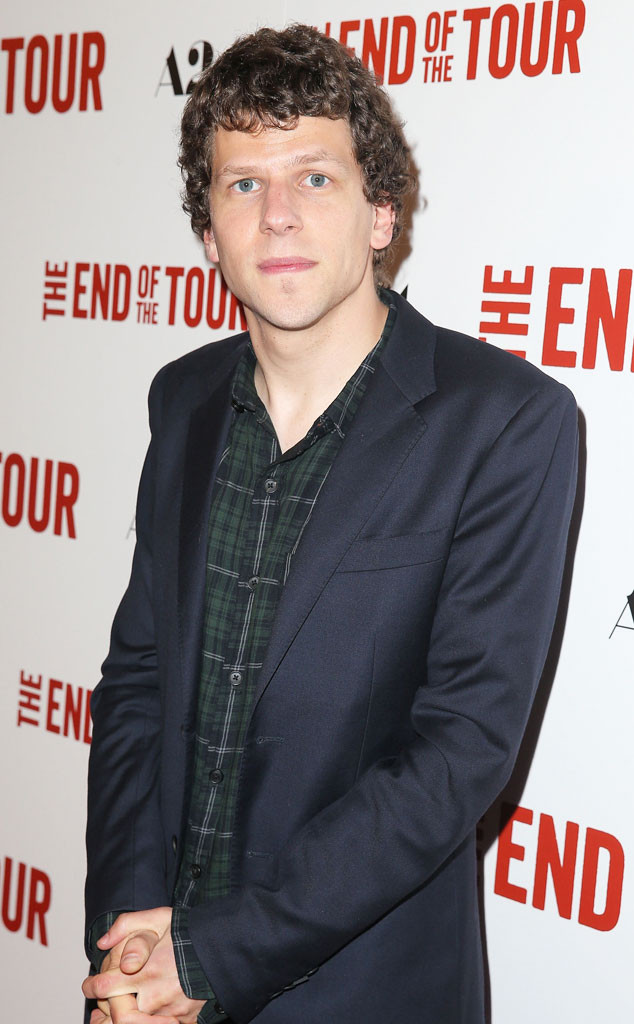 Imeh Akpanudosen/Getty Images
Jesse Eisenberg wants to clear the air about the comments he made about Comic-Con at the premiere for his movie The End of the Tour, which compared his experience at the event to "genocide."
"It is like being screamed at by thousands of people," he said of the annual convention. "I don't know what the experience is throughout history, probably some kind of genocide. I can't think of anything that's equivalent."
But The Social Network star clarified his comments Tuesday, attributing his analogy to excessive exaggeration. "I of course was using hyperbole to describe the sensory overload I experienced. I sometimes do employ that," he said, according to The Hollywood Reporter.
"I'm a normal person who has normal sensory experiences, so Comic-Con was very overwhelming for me. That said, it was really an honor to be on that end of such jubilation."
Eisenberg didn't apologize for his comments, but he did change his tune a bit, calling the San Diego event "wonderful."