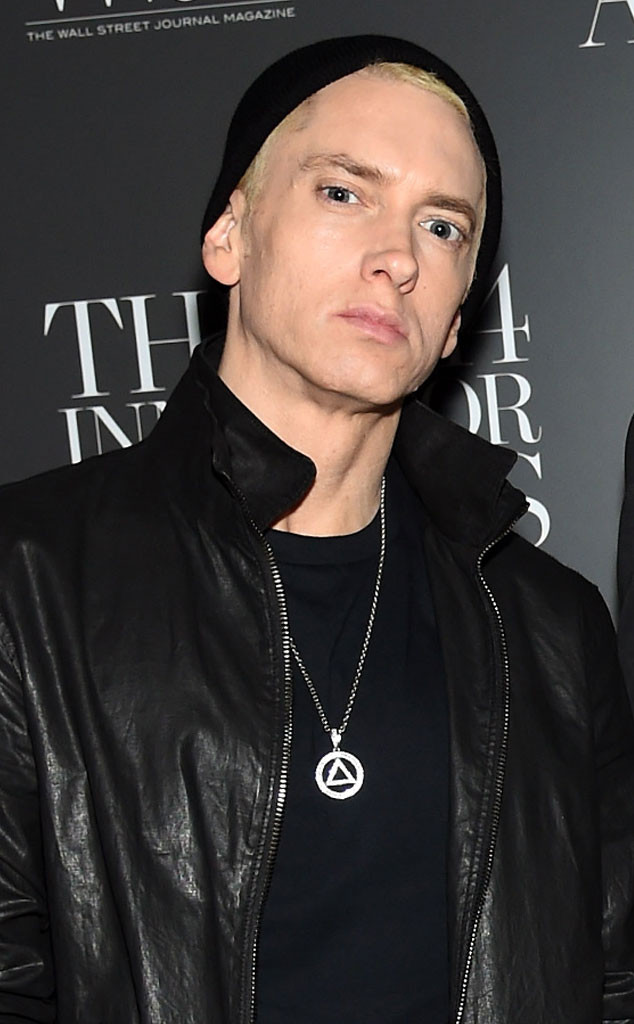 Jamie McCarthy/Getty Images
The Internet has resurfaced a true gem.
There's no denying that Eminem has made a dent in the hip-hop game since he stepped on the scene, but he made sure to let one very important person know that rap legend Tupac Shakur was partially to thank for his success.
The rapper, whose real name is Marshall Mathers, penned a heartfelt letter to 2pac's mother, Afeni Shakur, which is currently on display at the Tupac Amaru Shakur Center for the Arts in Stone Mountain, Ga. And while our initial reaction to seeing this letter was, "What? No way that's actually from Eminem," E! News has confirmed that this is legit.
(Which brings us to this quick side note: How incredibly neat is Eminem's handwriting? No, seriously. It should be it's own font. Color us impressed!)