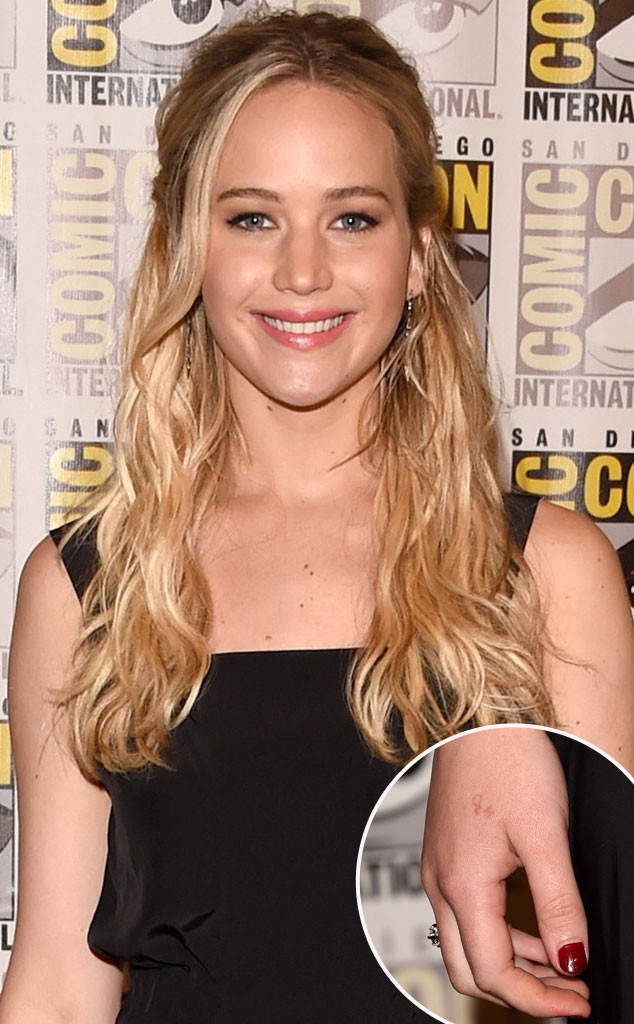 Jason Merritt/Getty Images
Regrets, she's had a few!
Jennifer Lawrence has been sporting some ink as of late, an almost skin-colored tattoo that reads H2O on her right hand—and she's not afraid to dish about her latest accessory.
During an interview at Comic-Con with HitFix, the X-Men beauty admitted that she got the tattoo on a whim during an outing with her Hunger Games co-star Liam Hemsworth's family.
"You know, I call this tattoo a watered-down rebellion because it's not like a real tattoo," she explained to the reporter.
"It's just like, I was with Liam's family and everybody was getting tattoos and I was like, well, I'm always going to need to be hydrated, so I guess I should just get an H2O on my hand." Right you are!