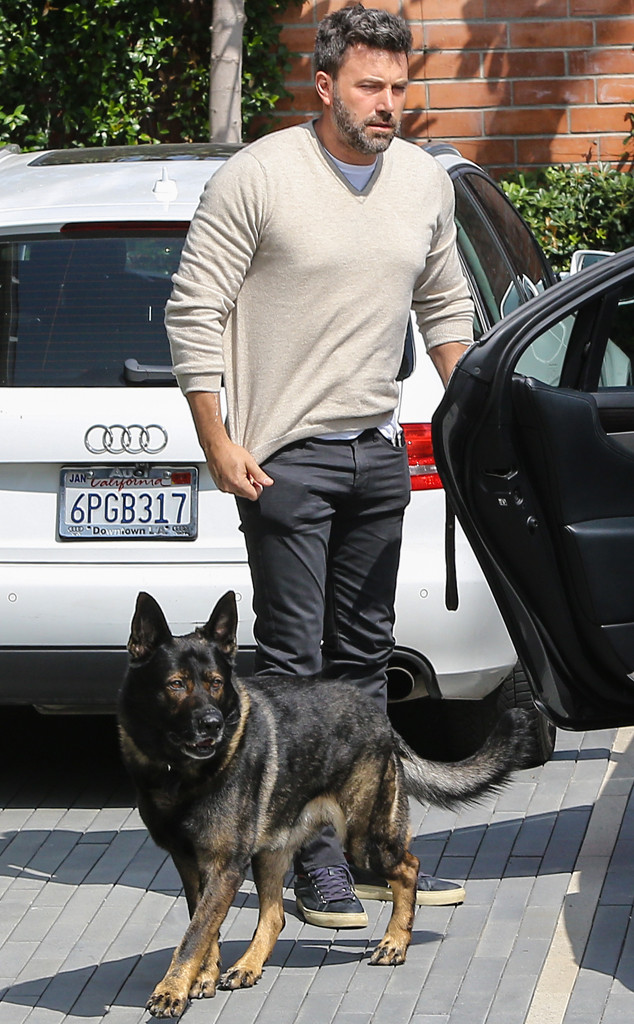 AKM-GSI
Has Ben Affleck had it with the paparazzi?
! The 42-year-old actor was spotted arriving to an office in Beverly Hills Tuesday morning with his adorable German Shepherd dog. The Oscar winner appeared to be a little annoyed by the media attention and was snapped pointing to the photographers while saying something to his four-legged friend, who wasn't on a leash.
While we're totally not sure if Affleck actually tried to sic his pooch on the paps, he did look a little peeved. And understandably so.